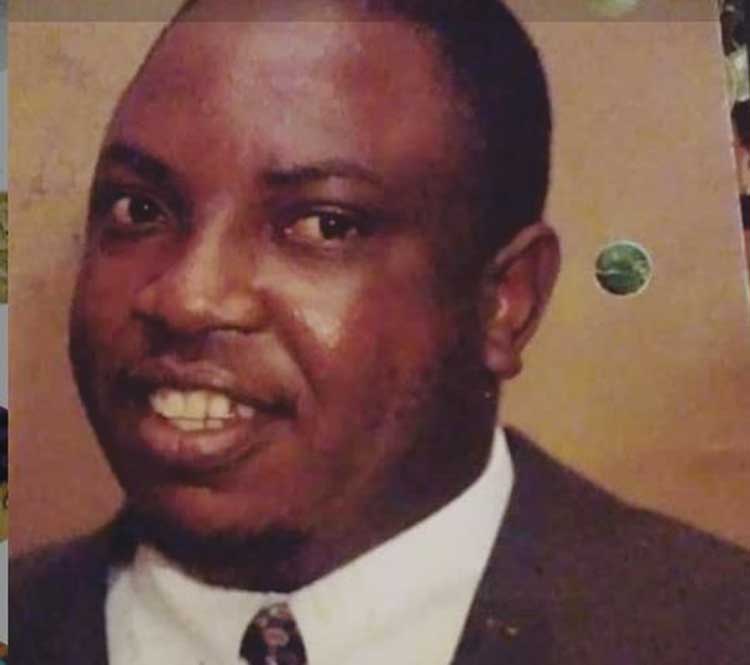 By Ranga Mberi
IT is Wednesday, deadline day at the country's biggest and oldest financial newspaper, the Financial Gazette (FinGaz).
There should be panic in the Editor's office, right? Reporters and editors running up and down the newsroom in a state of general terror. But no. Reggae is blaring from the office of editor-in-chief Sunsleey Chamunorwa, who died in Harare on Thursday aged 55.
There would be Barrington Levy, Leroy Sibbles and Freddie McGregor. Then there is Half Pint, whose hit Level the Vibes Sunsleey loved so much that he started a reggae column of the same title.
And, wait, is that the clinking sound of bottles? Yes. The Castles have just arrived. Yes, it is deadline day, and here's our editor, playing reggae and pouring drinks.
As one of Sunsleey's editors, since it's deadline day, I am in his office. We are discussing critical issues: Which of the Barrett brothers was more influential to the Wailers' iconic rhythm section? Was it Ashton on bass, or Carlton on drums?
The FinGaz's page one dummy is on the boss' desk. He looks at it, takes a swig of his lager, and gives his stinging verdict: "Tired headline. Redo mupfanha (young man)." He ups the volume on the music.
I joined FinGaz from The Standard in 2005, arriving in a shirt and tie. I found him with glass of tipple on his desk, shirt unbuttoned, playing music, and reading a book.
That we had a shared love for reggae was both a blessing and a comical curse. It meant we became like old friends, even though he was over 10 years older. But it also meant having to be "detained" for hours in his office, talking reggae and journalism.
To Sunsleey, these two loves — reggae and journalism — were the same thing. That's how he saw journalism. Reporters, just like reggae artistes, need not be boring to send a message.
"I hate boring writing," he would say. "When you're writing, write the way Donald played guitar on Johnny B. Goode. He just expressed himself. To hell with tradition and cliches."
Donald Kinsey was a blues guitarist who played for both the Wailers and Peter Tosh. I got what Sunsleey meant. That a blues man delivered one of the most iconic lead guitar riffs in reggae showed one thing; there was no one way of playing reggae. In the same way, there was no one way of journalism, no single way of writing business news.
Much like Kinsey, writing could be free flowing, funny, and yet still authoritative enough to make people listen.
Sunsleey had a puritan, almost naïve, view of the lines between journalists and political affiliation. Once, he walked into the newsroom livid about a political story that he felt was too biased.
"Leave your party cards outside my newsroom, and out of my stories," he roared. He would be out of place today, when lines between journalists and party commissars are not only blurred, but celebrated.
The frankness of his editorials, and his Gondo Gushungo column, often surprised us. The paper was owned by Gideon Gono, then the politically powerful Reserve Bank of Zimbabwe governor. Yet, we were allowed to mock Robert Mugabe's failures. Or so we thought.
Sunsleey had many fights with powerful figures — including one nasty run-in with Ignatius Chombo — unhappy about the paper's criticism.
Around 2006, there was a delay in the paper's relicensing by Tafataona Mahoso's media commission. It would be months of threats before the licence was renewed. This was only after, we heard, some back-channelling between executives and government. Sunsleey had, apparently, refused to beg. It got worse.
In early 2007, a Zimbabwean man was arrested at Lusaka airport carrying gold. Around the same time, a Zimbabwean government official, William Nhara, was arrested in Harare trying to help a Lebanese business partner smuggle diamonds.
Sunsleey asked me for a fresh angle. I was no investigative reporter, preferring to spend my time on lazier tasks, like writing about stocks and humour pieces mocking Zanu PF's many epic fails.
But sources came through; there was a high-level fight over control of companies and agencies supposed to provide airport security, making smuggling easier.
On March 8, 2007, Sunsleey published the article. The front-page headline screamed: "Smuggling outrage".
A week later, Sunsleey came to work early as usual. He was barred from the office. We were never told why.
"No hard feelings," he said.
On news of Sunsleey's death on Friday, veteran journalist Cris Chinaka, said: "He was rarely satisfied and always thought journalists could do better."
How true. He pushed hard the hugely talented FinGaz newsroom that I was blessed to be part of: Nelson Banya, Clemence Manyukwe, Njabulo Ncube, Chris Muronzi, Zhean Gwaze, Felix Njini, Nkululeko Sibanda, Stanley Kwenda, Tawanda Karombo, Shame Makoshori, Richard Chimbiri, Chris Gumunyu, Synodia Bhasera, Dumi Ndlela, Hama Saburi and our deputy editor, Edna Machirori.
He taught us that journalism need not be boring. It can be like Donnie Kinsey's guitar. There is no single way of playing it. A reporter could have their leanings, but still be balanced; much like the levels on a reggae DJ's mixing table.
And so, in Sunsleey Chamunorwa's honour, we continue to level the vibes.
Related Topics