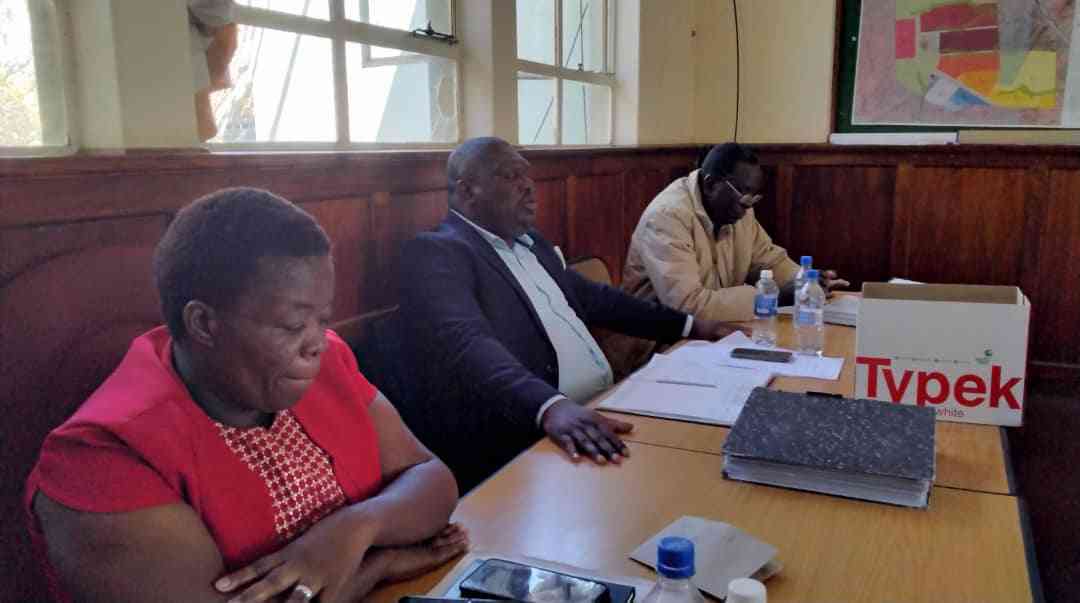 BUSSINESSMAN Oscar Chiromo has been elected the Beitbridge Rural District Council chairman after he polled 12 votes against Gift Munyai's seven votes in internal council elections on Friday.
Chiromo who leads an all Zanu PF 20-member council will be deputised by Cllr Julithah Mutingwende who emerged winner at the council's inaugural meeting after the just ended elections.
In his acceptance speech Chiromo, a new councillor, urged his colleagues to continue working for the development and uplifting of Beitbridge District and not tarnish the good local authority they inherited.
"Elections are over and we start working now. We inherited a clean council and we must not taint it. There has been absolutely no problem with the council and we should only make it better," he said.
"We must have respect for elder councillors and in turn they must respect their juniors. We must visit each other and share notes. We must leave kraalheads to do their work and respect cultural leadership," he said.
He urged fellow councillors to shun corruption and champion development in their wards.
The sitting also elected chairperso s of its commitees as follows:
Finance andTender Committee: Alderman Luka Custer Ndou (previous chairman)
Audit Councillor: Gift Munyai
Administration, Human Resources and Development: Alderman Ketsina Moyo
Roads, Projects Planning and Works: Tando Ndlovu
Social and Community services: Rabson Mbedzi
Natural, Resources, Conservation and Tourism: Luka Custer Ndou.
Related Topics