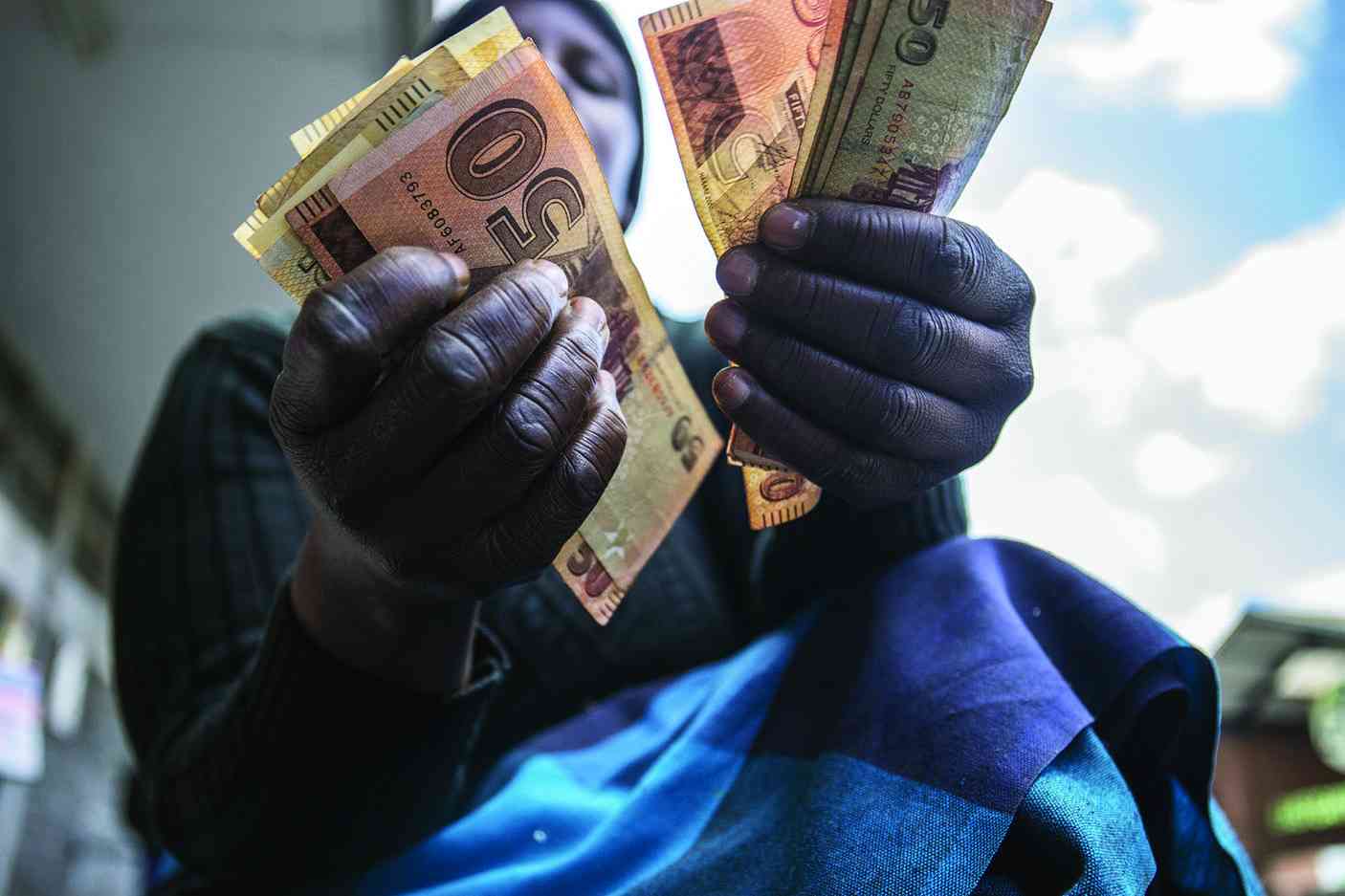 LEADING economists and political analysts this week expressed caution on brighter economic prospects outlined by President Emmerson Mnangagwa at his inauguration, arguing that "illegitimacy" claims that overshadowed last month's polls could hold back progress.
Mnangagwa's inauguration for a second term on Monday was preceded by a war of words, with the opposition political parties and regional and international observer missions casting doubt over the August 23 polls' credibility.
Mnangagwa beat his strongest rival, Nelson Chamisa, leader of the Citizens Coalition for Change (CCC) after polling 52,6% compared to the latter's 44%.
But amid a drumbeat of anger by losing parties, Mnangagwa struck a conciliatory tone during a colourful inauguration event at the National Sports Stadium, rallying Zimbabweans to set aside their differences and begin the vital task of building an economy already shattered by 23 years of isolation.
Zimbabwe has been battered by waves of crises since November 1997 when the country's currency plummeted by wide margins, after authorities splurged billions in unbudgeted funds to pay thousands of liberation war veterans, following months of discontentment.
Three years after the currency crashed, western powers slapped Zimbabwe with international embargoes, estimated by government to have wiped out US$42 billion from the economy within their first decade.
But the Zimbabwe dollar's collapse in 2008, after hyperinflation barrelled to 500 billion percent, marked the beginning of protracted economic malaise, which has precipitated capital flight and de-industrialisation.
Following his rise to power in 2017, Mnangagwa's administration has carried out infrastructural projects, repairing roads and building new dams, along with undertaking a diplomatic offensive to mend bridges with advanced economies and global lenders currently owed US$14 billion.
"There are no losers, but a victory for the people of Zimbabwe against neo-colonial and hegemonic tendencies of our country's detractors and those who believe that 'might is right'," Mnangagwa said on Monday.
"Zimbabwe is surely on the rise. Our national development philosophy, Nyika inovakwa, igotongwa, igonamatigwa nevene vayo, Ilizwe lakhiwa, libuswe, likhulekelwe ngabanikazi balo (a country is built by its citizens), shall continue to be the beacon of our pro-people policies, anchored on Pan-African values and norms. This philosophy sums up our sovereignty as well as the collective duty and obligation we have to develop our country and the African continent.
"The transformation of the living standards of our people, especially those in rural communities, will be accelerated, while the concerns of those in urban areas will not be neglected.
"Untapped opportunities exist for more of our people to penetrate the global markets and value chains through quality 'Made in Zimbabwe' goods and products.
"The success of our agriculture sector has ripple effects to our agro-based manufacturing sector and industrial 10 base. The factories that we all desire can only succeed if there is the requisite through-put from agriculture and mining, among other sectors," Mnangagwa added.
But in interviews with the Zimbabwe Independent, analysts warned that Mnangagwa's economic plans could be imperilled by the "bad boy" tag that Zimbabwe has had since observers took turns to slam the Zimbabwe Electoral Commission (Zec)'s conduct of the polls.
Political analyst Rejoice Ngwenya said the current governance model would make it difficult for Mnangagwa to deliver on his promises.
"Mnangagwa did not campaign using a manifesto, so it is difficult to see how he can make podium commitments outside the negative influence of inaugural rhetoric," Ngwenya said. "Delivering political promises under the current Zanu PF model of governance is mission impossible. Unless his second term comes with massive industrialisation and multi-billion dollar forex injections, all his promises are in vain."
Gift Mugano, economist and executive director at Africa Economic Development Strategies, said garnering international support on Zimbabwe's economic programmes would be difficult, given the post-polls political crisis.
"It's difficult to market and sell stolen loot. No matter how much branding or how much packaging. As long as the loot is stolen and it's known, it won't get any takers," Mugano said. "It's like selling poverty. No one will buy it. So if Zanu PF had won credibly without questions or disputes, it was going to be easy to say tell their story of the economy.
"But where it stands, we might want to say elections are done and dusted, but nothing has been dusted because we know what happened and our reactions, our attitude going forward as Zimbabweans and also bearing in mind that we are in a global village, no one will support whatever we are doing."
However, economic analyst Persistence Gwanyanya, a member of the Reserve Bank of Zimbabwe's monetary policy committee, said given what he has achieved in five years, Mnangagwa had a chance to succeed.
"I think what the President did was to highlight the progress his administration has made, which progress was difficult given the background he was coming from and the nature of challenges," Gwanyanya said. "So whatever was achieved, it was achieved against a background of a difficult environment. You may want to be reminded that during his tenure we encountered droughts, the pandemic and the global economic slowdown.
"All those worked against our economy. Despite these, we registered significant progress on the economy."
Related Topics