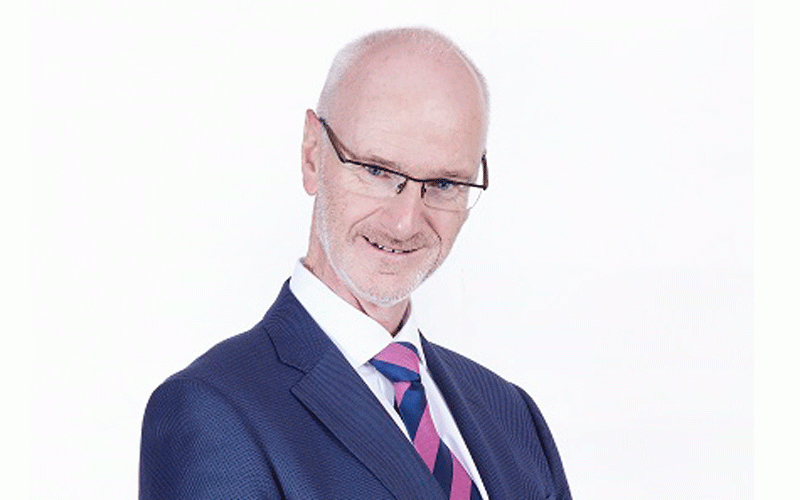 VICTORIA Falls Stock Exchange-listed commercial banking outfit, First Capital Bank (FCB) said this week adjusted operating profit for the half-year ended June 30, 2023, increased by 602% to US$9,05 million, after expanding its customer base.
Operating profit for the comparable period was US$1,29 million.
The growth was also underpinned by a rise in income to US$32,1 million, compared to US$28,3 million previously.
The period under review saw FCB's key indicators generally taking a positive trajectory, with profit for the period rising to US$4,2 million, from US$1,2 million previously.
FCB managing director Ciaran McSharry said in a note to shareholders the bank's loan book also grew during the period.
Net interest income and net fees and commissions rose by 35% and 23%, respectively.
Both figures were ahead of growth in operating expenses, which increased by 22% to US$20 million during the review period, after closing at US$16,6 million during the comparable period in 2022.
He said the bank's cost to income ratio increase to 63% from 58% during the comparable period in 2022.
McSharry said FBC's vision was to continue extending cutting edge financial solutions to the Zimbabwean market.
"Our customers and clients are central to all that we do," McSharry said.
"We are motivated by their aspirations and our ability to bring world class banking solutions that will proffer viable economic growth.
"Our robust service delivery framework is designed to not only provide market relevant solutions but to uniquely provide convenience, efficiency and increased security.
"This has seen the bank continue to accelerate innovation through relevant digital enhancement on Point of Sale, gold card and one-stop-shop bancassurance capabilities among others," he added.
The half-year outturn demonstrated FCB's agility to navigate through Zimbabwe's economic landscape, which has been marked by high inflation, foreign currency shortages and exchange rate volatilities, according to analysts.
"This growth was driven by an improvement in the underlying business, namely increase in customer base, growth in loan book and exchange gains," the FCB boss said.
"First Capital Bank Limited continues to actively pursue cost optimisation strategies to manage their overall cost base."
He said FCB secured a US$20 million line of credit from African Export-Import Bank for on-lending in Zimbabwe.
The bank's chief finance officer, Fanuel Kapanje said funding productive sectors remained important to FCB's Zimbabwean strategy.
"Our strategic partnerships and mutually beneficial relationships with other global financial institutions has secured a steady stream of foreign lines of credit that have nurtured the growth of our clients' businesses in the current environment," he said.
"We will continue to structure similar transactions to create a solid reservoir for drawdowns and leverage on opportunities that will contribute to key developmental projects that are key to the economy."
Related Topics