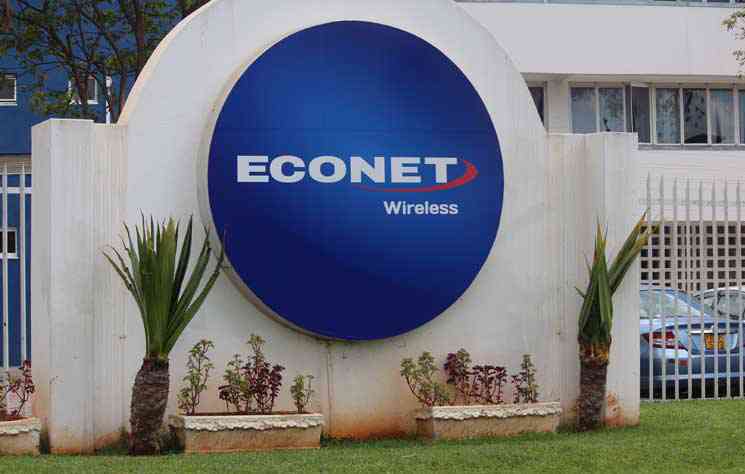 Econet Wireless, Zimbabwe's largest mobile network operator, has announced changes to its data bundles by removing the off-peak hours entirely, in response to customer feedback.
The change allows subscribers to enjoy their data anytime and anywhere without limitations, bringing greater flexibility and convenience to their digital experience.
The newly introduced data bundles, known as Smart Combo Bundles, offer a variety of combinations, including voice, data, and SMS.
For instance, a USD$18 Smart Combo Bundle comes with 10 gigabytes (GB) of data, 300 minutes of voice calls and 300 SMS, all valid for one month.
At the same time, a US$1 hourly bundle now consists of 1,2GB of data and 25 SMS, while a USD$32 bundle now has 20GB of data and 430 minutes.
A monthly 500Mb WhatsApp bundle paired with 5 voice call minutes now costs US$3.
The previous bundles offered both peak and off-peak bundles, with the latter exclusively available for usage during nighttime when internet traffic was lower.
However, some customers raised concerns that the off-peak hours were inconvenient as they often wanted to use their data during the day.
Econet said the decision to remove off-peak hours is a direct result of the company's determination to provide a seamless and user-friendly experience for its customers.
The company acknowledges that internet usage patterns vary for each individual, and therefore, aims to offer data plans that cater to diverse needs.
"We listened to our customers, and we made changes that we believe will make their lives easier," Econet said.
The leading telecommunications and technology company added that its revamped data bundles come with competitive pricing options to ensure affordability without compromising on quality.
The new data offerings will enable customers to browse, stream, and connect with friends and family without any time limitations, providing a seamless online experience.
To further enhance accessibility, Econet is also planning to introduce more flexible data plans tailored to specific customer preferences.
These plans will allow subscribers to allocate their data allowances according to their unique usage patterns, ensuring maximum efficiency and affordability.
Customers can conveniently purchase and manage their preferred data bundles by dialling *143# to convert USD airtime into bundles, or they can recharge using physical cards and electronic vouchers, available at Econet shops, selected banks, retailers such as OK Zimbabwe and TM Pick n Pay, airtime vendors or on EcoCash using *153#.
Related Topics