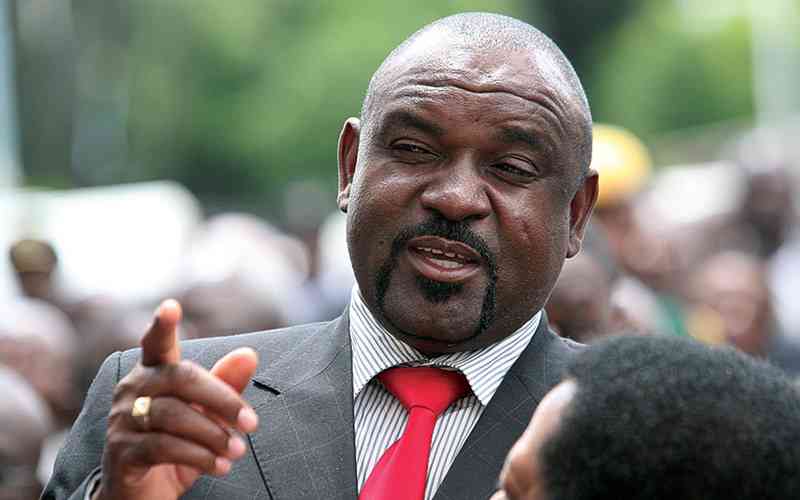 FORMER Speaker of the National Assembly, Lovemore Moyo, says Zimbabweans are now on their own in the push for credible elections because regional countries and watchdogs were now tired of the country's endless poll disputes.
In a statement ahead of the August 23 general elections, Moyo said the country was headed for yet another disputed poll given that there had been no electoral reforms since the last election in 2018.
"Once more, the repeat of the 2018 plebiscite, which was disputed, may be in the making and inevitable," Moyo said in the statement released on Monday.
"Zimbabweans want an opportunity to make their choices and vote for their preferred party or candidates without fear, intimidation, harassment and election manipulation.
"Further, it must be known that the Southern African Development Community, African Union, European Union, America and South Africa, in particular, are exhausted by our recurrent electoral mismanagement, disputes and violence."
Moyo called on government and its agencies such as the police to ensure a level electoral playing field to allow for the holding of free and fair elections.
"In that regard, we call upon the government, law enforcement agencies, political parties, civic society, Zimbabwe Electoral Commission and election observer missions to adhere to election best practices and standards in the execution of their respective duties conscientiously and without fear or favour," Moyo, who leads the United Movement for Devolution, said.
According to Moyo, the Judiciary has to interpret the law impartially, especially during and after the election period to de-escalate tensions over election disputes.
"In the same vein, we call upon the police, military, and other law enforcement agencies to remain true and loyal to their oath of service during election time and beyond," he added.
Related Topics