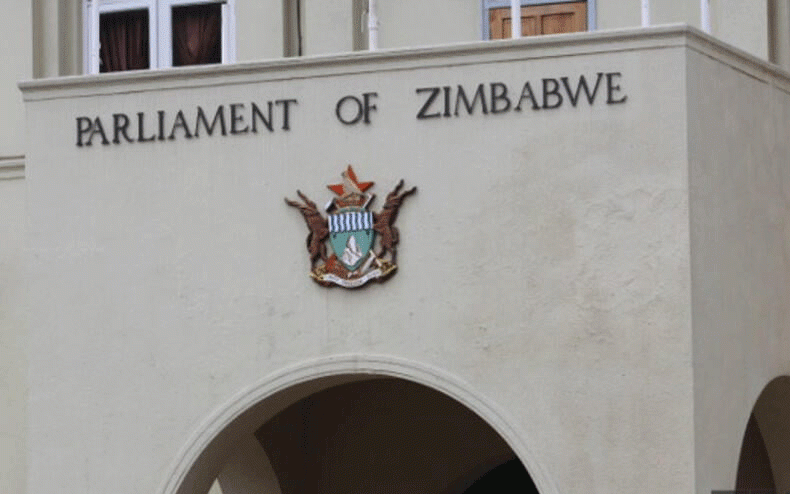 THE country's civil society organisations CSOs are worried that the Criminal Law Codification and Reform Amendment Bill (Criminal Code) will make it double difficult to remedy anomalies in the electoral management ecosystem.
The Criminal Code Bill, widely referred to as the Patriot Bill, sailed through the National Assembly last week and is expected to do the same in the Zanu PF-dominated Senate.
In its latest Election Bi-weekly report, Crisis in Zimbabwe Coalition (CiZC), an alliance of more than 75 CSOs, said the Bill and the August 23 election date proclamation made it difficult to push for credible elections.
"The passing of the Patriot Bill in Parliament in the just ended week, coupled with the proclamation of the election date, means it will be very difficult to remedy the many abnormalities within the election management system outside political means, beyond those provided for in the Constitution," read the CiZC report.
The Patriot Bill has a clause that criminalises "wilfully damaging the sovereignty and national interest of Zimbabwe" with violations inviting a jail sentence of up to 20 years, and even death.
Opposition activists argue that the law was designed to punish citizens, CSOs and the ruling Zanu PF party's political adversaries.
The report further read: "Civil society actors have pointed out that enhancing the credibility of the upcoming poll can still be achieved through basic actions that go just beyond rhetoric to genuinely guaranteeing free participation of citizens in elections by political actors.
"While remedying the entire deficits noted in the conduct of the entire electoral process remains important, guaranteeing free participation of citizens is primary."
The just-ended Zimbabwe Electoral Commission (Zec)'s voters roll inspection exercise exposed major anomalies as many people including prominent opposition politicians could not locate their names on the roll.
Moreover, during the voter inspection exercise, a Zanu PF affiliate, Forever Associates Zimbabwe (Faz) reportedly hijacked the programme demanding proof of ruling party membership from those intending to check for their names.
The organisation, reportedly led by Central Intelligence Organisation co-deputy director-general retired Brigadier-General Walter Tapfumaneyi, is allegedly an underground unit campaigning for President Emmerson Mnangagwa and Zanu PF in this year's polls.
"Zec and the government of Zimbabwe must allow civil society organisations with no direct links to security institutions of the State such as Faz, to freely operate in supplementing voter education and awareness efforts.
"It remains the right of all Zimbabweans to contribute to improving our elections, given how contested governmental legitimacy affects all citizens, not just the 'illegitimate'. Upholding peace and political tolerance ahead of the 2023 harmonised elections is key in guaranteeing credible polls in 2023," the CiZC report added.
Related Topics