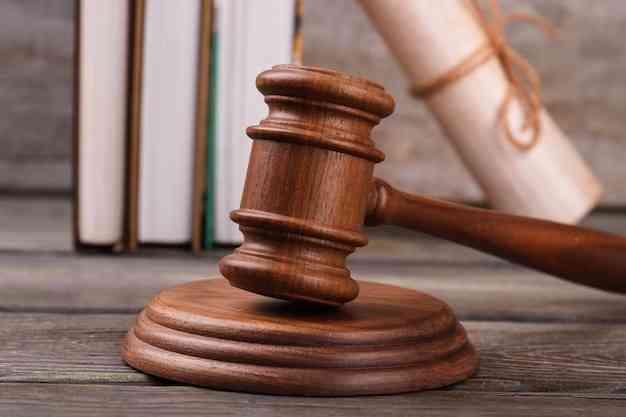 Harare regional magistrate Vongai Guriro Muchuchuti is on Thursday expected to hear submissions by prosecutors following an application by land developer Georgios Katsimberis seeking her recusal from his fraud case on the grounds that she is biased.
Katsimberis' application followed a move by a member of his legal team Millicent Moyo to sue Muchuchuti for allegedly making false claims against her during court proceedings.
Muchuchuti on February 14 accused Millicent Moyo of Mutumbwa, Mugabe and Partners of lying that Katsimberis' lawyer Tinomudaishe Chinyoka had travelled to South Africa for treatment while he was in Harare.
Moyo was standing in for Chinyoka, who was not feeling well, and had made an application to postpone Katsimberis' trial.
Muchuchuti was insisting on proceeding with the case without Chinyoka, who was eventually forced to rush to court in his condition before he could travel for treatment in the neighbouring country.
She claimed Moyo had lied to the court and labelled her unprofessional.
The lawyer is now suing the magistrate for US$170 000 for allegedly lying.
Katsimberis, who is standing trial for alleged fraud involving US$1 million after he was accused of building a show house without approved plans from Harare City Council, says Muchuchuti has shown bias in the trial including attributing wrong statements to his legal representative.
Chinyoka last week applied for Muchuchuti's recusal, arguing that prospects of a fair trial for his client were remote due to the magistrate's conduct.
He said she should recuse herself because it was highly unlikely that she would be fair to Katsimberis since his lawyers were demanding a huge amount of money from her as damages for character assassination.
"The immediate reason is that a conflict of interest has risen between the magistrate and the defence over remarks not covered by qualified privileges made in court on 14 February 2023," Chinyoka said.
"However, the events were a culmination of a string of events that have proved that the magistrate is no longer in a position to guarantee the accused person the right to a fair trial before an impartial tribunal as guaranteed in the constitution."
He added: "Now that the defence counsel has instituted proceedings against the magistrate, it will be impossible to balance her own personal interest and those of the defence as the two are directly engaged against each other.
"The magistrate should recuse herself because she can't be a judge and a litigant where claims of substantial amounts are sought from the respondent's lawyers."
Chinyoka said the law of recusal should be grounded in the pursuit to deliver justice.
He said justice is always based on assurances that there will be prospects of a fair trial and yet in Katsimberis' case the court had exhibited signs that it was conflicted.
Chinyoka said Muchuchuti's claims against Moyo in particular had exposed her bias as the lawyer never made the statements attributed to her by the magistrate.
"On page 288 of the signed transcript, that is the part where Ms Moyo made the application for the postponement of the matter and the signed transcript confirmed as indeed what Ms Moyo indicated to the Law Society that she said, 'Your Worship, we are seeking a postponement for this matter and the reason is, Advocate Chinyoka, who was supposed to be handling the matter together with Mr Kanengoni, is not feeling well and so, he has to urgently fly to South African today.
"He has written a letter seeking postponement and I beg leave to tender a copy of the letter."
"Later on, Ms Moyo said, 'Your Worship, you will note from the letter that I have supplied that Advocate Chinyoka's condition deteriorated late yesterday.
"His travel to South Africa is essentially an emergency, note therefore, the provision and availability of the appropriate documentation is something that is not yet in place, but Advocate Chinyoka being an officer of this court, he will make an undertaking to provide the court with the documents, be it flight itineraries."
He said it was clear from the application that Chinyoka was in Zimbabwe and that his condition deteriorated the previous night and had to urgently fly to South Africa on that day.
Nothing in the application showed that Moyo said Chinyoka was already receiving treatment in South Africa, he said.
Prosecutor Michael Reza will respond to the application on Thursday before Chinyoka makes his final submission on June 5.
Muchuchuti will deliver her ruling on June 7.
Related Topics