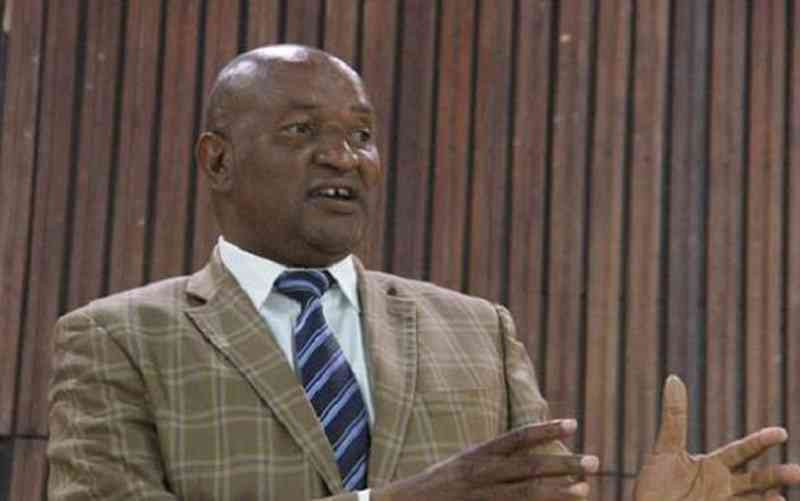 RULING Zanu PF's security chief, Lovemore Matuke this week rebuffed reports that he has directed party organs to disband WhatsApp groups, which officials have claimed were dividing the party, but provincial leaders insisted that the directive to close them had come 'from above.'
The social media crackdown, which came into force last weekend, was meant to help Zanu PF heal following divisive primary polls in March, which ended with some losing candidates rebelling.
Last week, the Zimbabwe Independent reported that a 'Zanu PF supporter' was killed at a polling station in Mutoko.
It was a rare case of interparty violence for the party, which has ruled Zimbabwe since independence in 1980. Zanu PF emerged bruised from the internal poll that was held in March with the party leadership being forced to order re-runs in some constituencies and wards that witnessed violence among warring supporters.
But Zanu PF faces arch rivals, Citizens Coalition for Change (CCC) in crunch polls expected in August, forcing its leaders to heal fissures among the party faithful.
The party has also sent senior politburo members to some provinces in a bid to quash the turmoil.
Meanwhile, strongly worded statements issued to party members by provincial spokespersons said the gag was with immediate effect. Those defying the order were threatened with unspecified action.
In an interview with the Zimbabwe Independent, Zanu PF national secretary for security Lovemore Matuke said he never issued the directives.
"Those reports are false," Matuke said this week.
"We are not aware of such a directive or even a recommendation from my department."
However, the Zanu PF national security department last week directed provinces to disband WhatsApp platforms.
But sources within the party shrugged off the directive saying Zanu PF leaders could not monitor the activities of members in other WhatsApp groups.
According to a statement issued by Nigel Murambiwa, Zanu PF Mashonaland West provincial secretary for information and publicity last weekend, the directive was with immediate effect.
"The department of information would like to advise all members, cadres, comrades and all affiliates organisations that an instruction has been issued by the security department to dissolve or delete all WhatsApp groups that talk or have links with the party Zanu PF with immediate effect," Murambiwa said.
"However, constituencies are allowed to formulate, manage and organise one group incorporating every party member. All secretaries for information from all organs are, therefore, empowered to monitor activities of the groups in constituencies."
He added: "Group administrators who are going to defy this order shall be treated as divisive and will face the wrath of the law without fear or favour. The deadline to comply is effectively immediate".
A similar statement issued in Manicaland was also seen by the Independent.
Zanu PF national spokesperson Christopher Mutsvangwa did not respond to inquiries on the ban.
But Murambiwa said the directive was important to stop "rowdy groups" from sending out damaging statements about the ruling party.
"We did not just ban WhatsApp groups," he said.
"There are rowdy groups that were formed prior to our internal primary elections and some of the losing candidates and disgruntled supporters of losing candidates are posting denigrating messages that seek to divide or put the name of the party into disrepute. Those are the ones we ordered our members to take down."
Social media platforms have given this year's polls a new complexion.
Zanu PF and the CCC have created a battlefield on social media where supporters fight each other to defend their party policies and ideologies.
The platforms have also been used to poke holes in the parties' programmes and projects. Early this year, CCC supporters were alleged to have hijacked Zanu PF constituency WhatsApp groups to campaign for their leader, Nelson Chamisa.
Zanu PF was forced to abandon some of its WhatsApp groups, fearing infiltration by the opposition.
President Emmerson Mnangagwa's campaign teams had created several WhatsApp groups after obtaining voters' mobile numbers to canvas for votes.
However, CCC members were said to have joined Zanu PF WhatsApp groups, which were opened to all registered voters, and started campaigning for Chamisa.
Zanu PF is currently battling divisions and internal fights, which forced Midlands Provincial Affairs minister Larry Mavima last week to flee an angry mob that was protesting against alleged rigging of the ruling party's primary elections in Gokwe-Chireya constituency.
Zanu PF youth league secretary Tino Machakaire on Saturday last week also pleaded with feuding party factions to unite ahead of the elections. Machakaire visited Mashonaland West and Midlands provinces as allegations of party members de-campaigning aspiring candidates across the country emerged. He was accompanied by his deputy John Paradza despite recent reports of bad blood between the two.
Related Topics