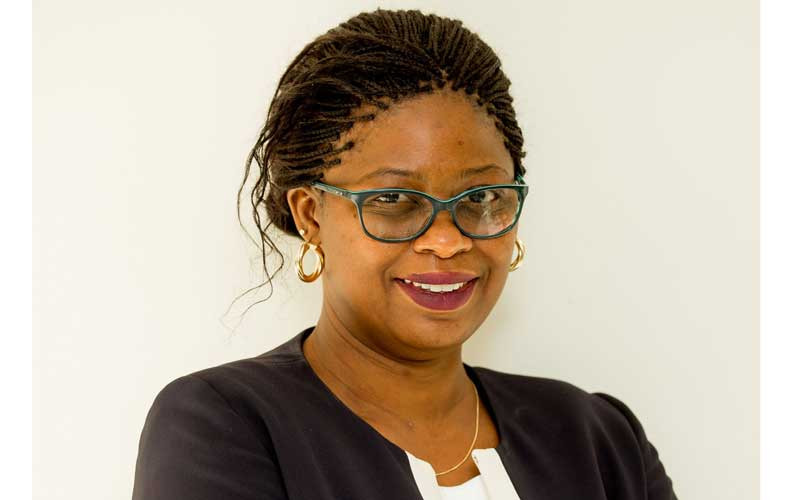 ZIMBABWE'S pension industry is in jeopardy as contributions decline. As a result, the sector is having trouble funding certain infrastructure projects that have been given the prescribed asset status. Our senior business reporter, Melody Chikono (MC), sat down with Zimbabwe Association of Pension Funds chairperson Rutendo Magorimbo (RM) during the association's 48th annual general meeting and conference held in Victoria Falls last week, to talk about some of the issues. The pensions funds chief acknowledged opportunities were narrowing, but she remained hopeful the sector will turn the corner. Below are the excerpts of the interview:
MC: The theme of the conference was Digital Transformation, The Future of Pensions. What is the relevance of this theme to the pensions industry?
RM: It is because of what is happening around us. No day passes without hearing about fintech and digital platforms. That is what triggered this theme.
MC: There have been questions over the relevance of pension funds. What is your comment?
RM: Pension schemes are relevant and are the backbone of any economy. Long term savings are what is needed to invest into infrastructure development and in Zimbabwe we have got a big deficit.
We have had different funding models, the defined benefits and the defined contributions. For us when economic shocks come, we have noticed some gaps in the ultimate beneficiary, which is the retirement income.
We need pensions but there is need for innovation around the current models. We need funding models that can withstand economic cycles. We have had the 2008 hyperinflation.
We had unintended consequences in the 2019 currency reforms and we are seeing our currency devalue. For anyone retiring now they will be selling assets at a depressed rate.
We need to mobilise savings so that we can all benefit from good infrastructure, health and water systems. We can only do that if we collectively put our monies together and collectively share economic risks.
MC: The Insurance and Pensions Commission has suggested that pension funds should go under umbrella arrangements. What is your comment on that?
RM: There are benefits and economies of scale. I am aligned to the fact that for smaller funds, you cannot get the diversification you need when you are alone. Certain requirements that come with running a pension attract costs.
If you are an umbrella scheme you share those costs. It is up to each pension fund to assess and make economic decisions of whether they are going to stand-alone or go under an umbrella, based on the cost benefit analysis.
MC: Tell us about ICT sharing. Do you think this is achievable?
RM: I think if we put our minds together it can be achieved. We can compete, but also collaborate where we can, for the benefit of this industry and our members. Everything is possible.
MC: What have been the major milestones over the years in terms of these gatherings?
RM: It is engagement. We have managed to have our voices heard at the relevant table. When it comes to policies that impact policyholders, the regulator has also been helpful, they are a listening regulator. The end result is that we want good outcomes for the industry and our members. There was a period where we might have been side-lined, but the powers that be are beginning to see the importance of mobilising money because there is no money coming from outside. We need confidence.
MC: What have been the challenges standing in the way of your progress?
RM: It is the macro-economic challenges. As much as we want to do whatever we want to, we do not live in a vacuum. The macro environment is key. At the moment there is uncertainty. We need to convince members to say if you give me US dollars today, I will give you real value 30 years later. We need to make Zimbabwe work. At the moment, we cannot convince anyone.
MC: You also mentioned investment. What is the quantum of investments the industry is currently handling?
RM: There is no money for investments, which is why we are trying to mobilise the funds.
We actually donot have enough funds to drive the economy. There is a whole list of projects that have been granted a prescribed asset status but we don't have the money to drive these projects. That is why for this conference we are saying let us leave the government to deal with the macro.
MC: How far do you need to stretch for you to be able to fund these projects?
RM: We need to self-introspect for each individual to see how much of your salary is going towards the pension fund. You will be surprised to find that people are paying more to funeral or medical aid than to pension.
Yet it is the same pension that we expect to pay for the funeral or medical aid. The math alone doesn't work. We know things are difficult but we feel financial education literacy is key because retirement will come. We need to reduce the burden on the state.
MC: In the past, the industry has complained about non-performance of prescribed assets. Please explain more.
RM: We had one under the Afrexim Bank. That one has been performing and paying dividends.
The other ones are where we have a list of projects we haven't been able to invest into because there is no money. If you look at the compliance ratio for the industry it is still very low. We are still very far from the 20% that we need because we do not earn enough contributions to invest into these things.
If we all go to the stock market, it will crash. So we actually need new money so that we maintain a balance with the assets that are already there.
The current problem we have is liquidity. The projects are there, we just don't have the money to invest into them.
MC: What is your outlook in 2023?
RM: I think there is hope for this industry. I would like to think as long as we are all in this country it will work. The fact that we are not all leaving in droves gives me hope. It is up to us to create the future we want.
There is no country that has its own problems. As long as we have children and we are churning out good graduates, it is up to us to recapitalise our businesses, innovate our products so that we do not have our retirees living in poverty.
Related Topics