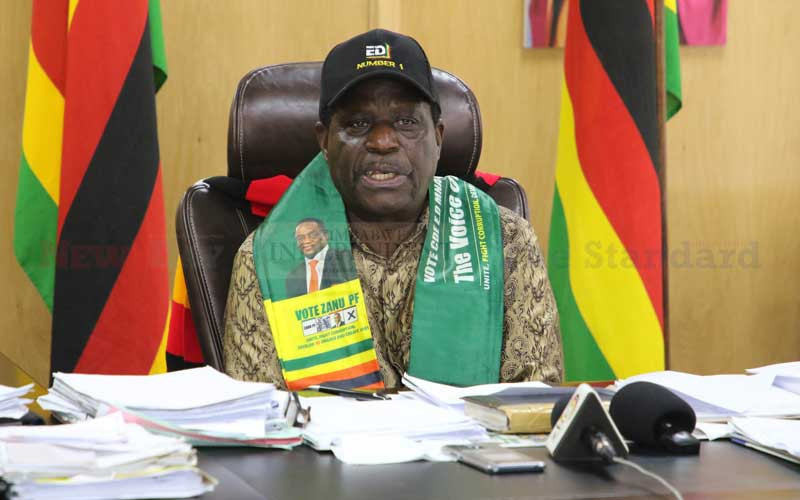 ZIMBABWE's ruling Zanu PF party has allowed former opposition members to contest in this week's internal polls, as President Emmerson Mnangagwa breaks with tradition, the Zimbabwe Independent can report.
Ahead of Zanu PF's primary polls set for Saturday, former members of the Citizens Coalition for Change (CCC) and Movement for Democratic Change (MDC) will be among the contestants.
Winners of the primary elections earn the right to represent Zanu PF in crunch general elections expected in July or August this year.
Former G40 members, who were aligned to the late president Robert Mugabe during divisions in the party before the 2017 coup, have also been given the greenlight to contest in the primary elections.
Traditionally, Zanu PF members returning from suspension after joining the opposition, or for other reasons only become ordinary card-carrying members.
They will not be allowed to contest for any positions until a minimum period of five years lapses.
Zanu PF's internal elections were initially slated for Saturday last week, but were shelved following an overwhelming response by aspirants, who want to represent the party in the senatorial, national assembly and council elections.
While the party received as many as 15 contestants vying for some constituencies and council seats, Zanu PF insiders said concessions were being reached to reduce the numbers.
"There are areas where leaders have been overwhelmed, but there has been a trend in Zanu PF where candidates reach consensus and pave way for each other," a source said this week.
The Independent understands that concessions have been reached in several districts, including Gutu Masvingo, where Mines minister Winston Chitando and National Housing deputy minister Yeukai Simbanegavi were vying for the Gutu Central candidacy.
However, according to the final list released on Wednesday, Chitando will stand uncontested.
Simbanegavi will represent the party in the women's quota for the district.
Zanu PF national secretary for the commissariat Mike Bimha confirmed this week that there were challenges in some areas.
"The politburo went through the CVs," Bimha said. "The instructions were clear that no CV was to be denied. Those meeting the requirements were allowed to contest. A decision was made to allow members from CCC and MDC as returnees to contest if they wanted to for any seats they so desired."
The decision to let former opposition members to contest in the primaries would be a welcome development for members like Tongai Matutu, a leading official in the Morgan Tsvangirai-led MDC.
He also served as the legal affairs deputy minister from the MDC during the government of national unity.
A leading G-40 member and former youth league leader Kudzanai Chipanga, who returned to the party recently, has also been allowed to contest for the Headlands candidacy. He will face incumbent, Christopher Chingosho.
This week, political analysts and observers said Zanu PF was making a lot of effort to consolidate its power ahead of the national polls.
Political commentator Romeo Gasa said Zanu PF was consolidating its stronghold ahead of general polls.
"If candidates who are expected to win end up losing, this could lead to further resentment and divisions within the party," Gasa said.
"Eventually, it will depend on the specific circumstances of the primary elections and how the party leadership handles disputes or complaints that arise."
Another political analyst, Maxwell Saungweme, said the ruling party faced internal dis-cohesion and factionalism, which it was trying to address.
He, however, applauded Zanu PF for going through a selection process for the candidates.
"We had 22 parties fielding candidates in the presidential elections in 2018. Apart from Zanu PF, none of those political parties has defined the way Zanu PF has defined their selection process," Saungweme said.
Zanu PF has in the past given prospective candidates at least three months before holding primary elections.
However, Mnangagwa gave the candidates just two weeks to prepare.
Bimha last week said the leadership was aware that the candidates were campaigning since last year.
Saungweme said: "The Zanu PF process itself looks guided, though, much hurried, but at least there is a process and I cannot say the same about the main opposition and the other 21 political parties."
Bimha, however, said candidates with complaints should submit them before the announcement.
"In Zanu PF, we say everyone is a winner because this is an internal election. You may not be a winner today but the party will be the winner," he said.
Zanu PF will use its 87 000 cells established during the recently held cell and village building programmes with the party claiming that it has 4,5 million registered members.
Related Topics