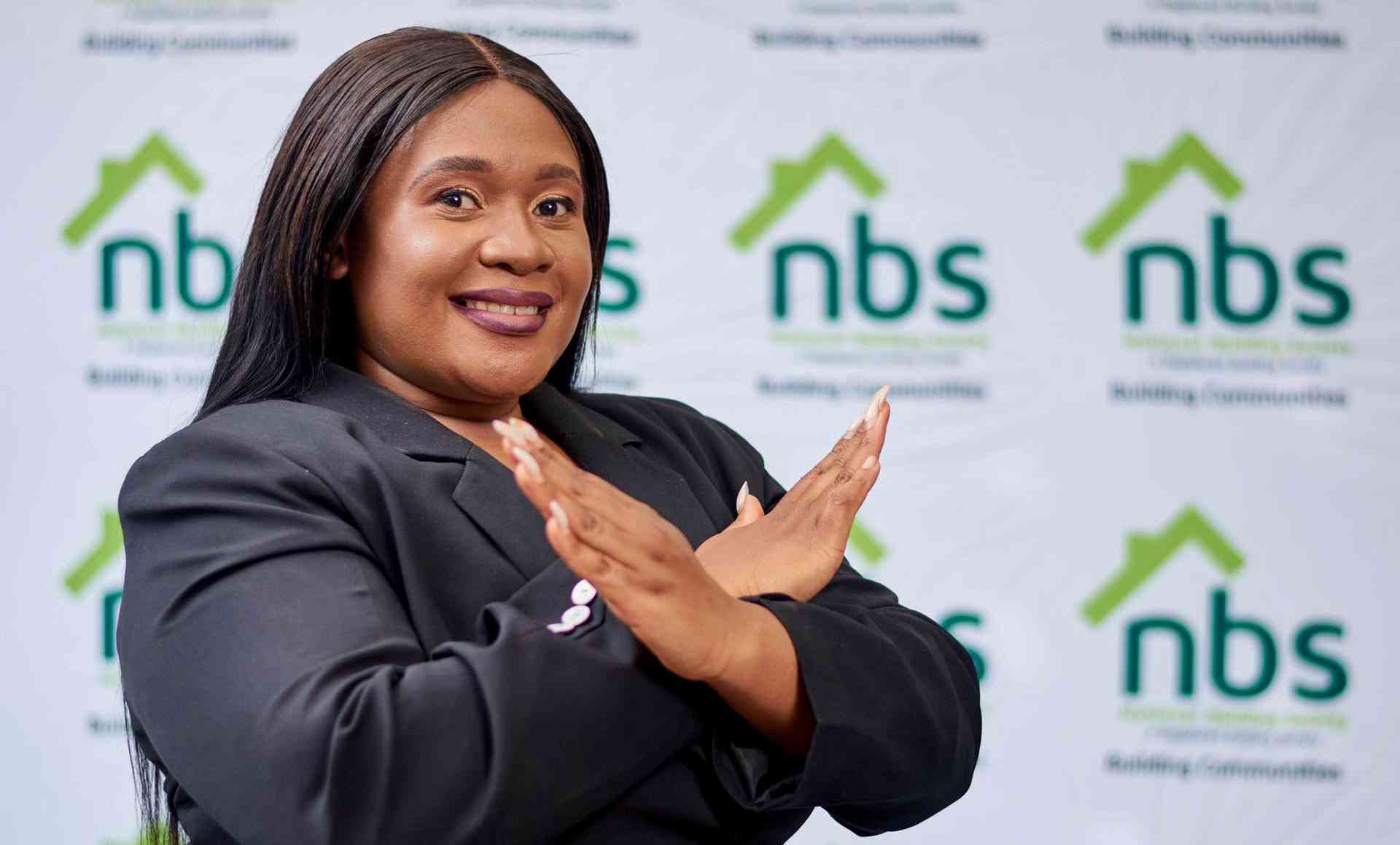 ABOUT seven years ago, the National Social Security Authority (Nssa) came up with an idea to deliver affordable houses in Zimbabwe. The idea ended with the formation of the National Building Society (NBS). Still, many did not give NBS a chance, given the turbulences that were hitting incomes. This week, our business editor Shame Makoshori (SM) reached out to Mildret Kujinga (MK) the NBS executive for marketing and public relations, to hear about the journey travelled so far. Below are excerpts of their discussion:
SM: About seven years ago, NBS was launched with an aim to deliver affordable housing in Zimbabwe. Tell us about your journey so far.
MK: To date over 3 500 households have had a roof over their head through NBS' interventions. The journey has had several lessons. This has given us a chance to come up with innovative solutions in order to increase efficiency.
Considering competition and the operating environment, we have done well in terms of delivering on our housing mandate. Since inception, our strategic focus has been mainly on providing mortgage finance to qualifying beneficiaries buying properties from developers throughout the country. This benefit was offered to individuals and through company-assisted mortgage schemes. We have also adopted backward integration where we took on the role of a developer to boost the supply side of housing.
SM: Give us more details about your mortgage business.
MK: The value of our mortgage business has grown significantly. We are leaders in this market. We have gone a step further to deliver housing solutions focusing on Public Private Partnerships (PPPs), playing our part to reduce the national housing backlog.
SM: How many houses did NBS plan to deliver from the onset, and has this been achieved?
MK: Our housing delivery plans and targets have evolved in line with prevailing circumstances. This flexibility has meant that we have provided innovative housing solutions in dynamic ways, delivering complete structures, building finance and rent-to-buy facilities.
We continue to ring-fence our position as the bank of choice to facilitate housing solutions. We are pleased with the success of smart partnerships in meeting our mandate. We have worked on the establishment of projects like Adelaide Park, Stoneridge and Amalinda in Harare, Woodbrooke in Bindura, Magakooshla in Shurugwi and Victoria Range in Masvingo.
NBS has serviced land and constructed housing units in developments like Dzivaresekwa and Tynwald, both in Harare. We have several developments in the pipeline. These include Newmara in Mutare, Batanai in Chinhoyi, Mathendele in Plumtree and Glaudina in Harare.
SM: You seem to be focussing more on urban housing projects.
MK: We also have new models for peri-urban areas through our Ramangwana Mortgage model, which addresses the exclusion of peri urban, rural and marginalised women and men. Most importantly, we have made sure that our designs are inclusive to the needs of people with disabilities.
During the first quarter of 2023, NBS has plans to deliver more than 600 new units, including serviced stands, with 120 cluster houses set for completion. Over the next three years, 2023 to 2025, landbanks and partnerships that we are pursuing have potential to deliver about 5 250 houses towards the National Development Strategy 1 target.
SM: What challenges has NBS faced in its journey to deliver houses?
MK: The main challenges have been funding and acquiring affordable land. We have had other challenges that would potentially affect every other entity thriving in an economy which is going through transformation. Where there is growth, there are circumstances where it may be misinterpreted, especially for us whose mandate is housing solutions, which is quite sensitive.
It is our duty as a bank to continuously engage our customers and the market to update them on progress and opportunities. We have had a few projects, which faced some service reticulation issues, where delays have been experienced mainly due to the fact that there are a lot of construction projects in Zimbabwe. This has created adverse emotions to customers.
SM: Which other challenges have you encountered?
MK: The mortgage terrain has had its own challenges, from the point of pre-qualifying customers, interest rates, currency issues and in some instances, tenure.
Our role has been to proffer diverse solutions to mitigate mostly macro-environment driven challenges, whenever we come across them. Innovation is the name of the game.
NBS values creativity. We have had to innovate around green energy solutions. We offer solar loans for cleaner and cheaper energy. We have also incorporated offering biogas digesters for sewage systems. We are delivering housing through smart partnerships, where we prioritise serviced stands, then we finance housing developments.
Beyond housing delivery, we have aggressively grown our banking solutions for businesses and individuals.
SM: What has been NBS' role in financial inclusion?
MK: Driving financial inclusion and housing delivery partnerships have been pivotal to our business strategy. These have helped to address challenges around access to land and funding that ensure affordable low-cost housing to an empowered society. We have worked with corporates and pension funds and have used PPPs successfully.
There are various partnerships we have had with private developers and the government. We have aggressively pursued engagements with local authorities throughout the country. We are always on the lookout for suitable opportunities.
SM: NBS delivers houses to low-income families. How viable is this model?
MK: NBS delivers housing prioritising low-income families. However, our focus has shifted to be the leading provider of housing to the high-end deluxe solutions. What has remained constant is to keep them affordable.
We have ventured into commercial mortgages to support the industrialisation mandate, which is a national goal that is key to economic growth. Our strategy has incorporated partnerships with government, councils and a number of private partners. In 2022, we were awarded the best building society accolade in the (Zimbabwe Independent) Banks and Banking Sector Survey.
SM: In the past few months, we have read several articles where NBS has had problems with clients?
MK: Whilst there have been some articles in the media around delayed completion of reticulation, especially for the Dzivaresekwa project, which delivered over 500 units, it is key to note that 99% of work has been done around the delivery of a few outstanding issues like water connections into houses.
NBS, together with key service partners, are prioritising completion of the important connections which will be finalised in a few weeks. Alternatives to bring relief to sincere calls aired by our customers. The journey on this project has been a learning curve. We acknowledge that the delays, which have sparked frustration to our beneficiaries, and we are addressing the outstanding issues.
SM: Tell us about your plans for 2023?
MK: This year is all about transformation. We are taking a journey to Bank Build and go Beyond with Zimbabweans, be it here at home or across the globe.
Beyond housing delivery, we are going big on growing our corporate and institutional banking, a division that was established in 2022, and has attracted lots of interest and customers from the business community. We are also growing our footprint across the country. There are lots more exciting and game-changing solutions in the pipeline, which we are confident will be of serious impact to this market. We strongly believe that our efforts in 2023 will see NBS Bank, Build & Go Beyond.
In conclusion, happy women's month to all women.
Related Topics