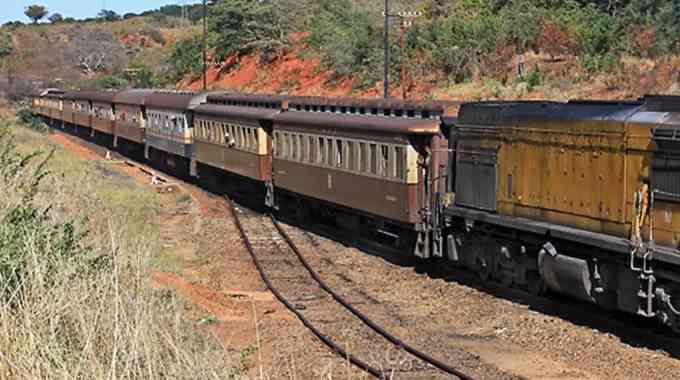 THE media reported in October 2019 that State controlled logistics operator, National Railways of Zimbabwe (NRZ) had inked a crucial deal with Russian headquartered Union Wagons for the supply of wagons and locomotives.
The agreement, which rekindled optimism for Zimbabwe, involved the provision of 5 000 wagons to reequip the firm.
NRZ chairperson Martin Dinha said at the time that the first batch of 100 wagons, costing US$10 million, would arrive in January 2020.
"We have secured the funding," Dinha said.
However, by January 2020, nothing had materialised, leading to fears that like others transactions before, it was dead in the water.
Indeed, it had flopped.
Asked about the lack of progress in 2020, Dinha changed the story, claiming that NRZ was financially constrained.
When the Zimbabwe Independent asked him about the deal last week, he did not respond.
But NRZ spokesperson Andrew Kunambura insisted the deal was still "at negotiating stage", three years after it was announced.
The transaction is one of a series of NRZ deals that have flopped.
It was announced a few days after Cabinet had cancelled a US$400 million NRZ recapitalisation plan in 2016, working with Diaspora Infrastructure Development Group (DIDG) and South African rail operator, Transnet.
Like the Russian agreement, it was expected to give NRZ a fresh breath of life.
NRZ's facilities have outlived their lifespans, and officials say a complete overhaul would be vital to rebuild the operation.
It last acquired wagons over 30 years ago, and now requires about US$2 billion to get back to full operations.
In the medium term, officials say NRZ requires US$500 million to restore crumbling infrastructure. This week analysts said a lot has to be done to help NRZ.
"Relating to the US$400 million recapitalisation agreement with DIDG and Transnet, we can attribute the failure to administrative glitches or legal mishaps, which saw the issue going before the courts," Stevenson Dhlamini, an applied economics lecturer at the National University of Science and Technology, said.
"Another school of thought attributes the failure to structural rigidities that are inherent in the State enterprise, which are undermining efforts to modernise, transform and adapt to new realities of efficiently running a modern railway business," Dhlamini told the Independent.
He said efforts to transform, NRZ must be born out of the need to create a shared value with the stakeholders that it serves in order to create sustained demand and improve viability. In another failed deal, NRZ had cliched a US$500 million loan with Transnet and the Development Bank of Southern Africa (DBSA). The agreement collapsed following an NRZ shake-up in 2015, which claimed the scalp of former chairperson, Alvord Mabhena, who had worked tirelessly to promote the DBSA loan. Under the deal, NRZ was due to receive railway infrastructure.
But ruling Zanu PF officials were unhappy — they wanted a deal that involved the transfer of cash to NRZ, it was revealed at the time.
According to reports, some government officials then plotted Mabhena's exit in order to implement their own preferred plan, which involved enlisting investors from the Far East.
Apart from lack of funding for recapitalisation, NRZ's troubles have been blamed on government interference and economic decline.
Deals have also been signed with firms including Dubai-based DP World for building dry ports in Zimbabwe, and another one with Turkish based Yapi Merkezi.
Earlier on India headquartered RITES Limited had also expressed interest in working with NRZ. The DP World deal is still under discussion, according to Kunambura.
DP World specialises in cargo logistics, port terminal operations, maritime services and free trade zones. Recent reports had indicated that Yapi Merkezi had developed cold feet. But in an interview Kunambura said it was still on track. He said Yapi Merkezi was due to submit a report following a study on NRZ's requirements.
"The Turks did not pull out," Kunambura said.
In 2021, the two sides signed a memorandum of understanding to work together in recapitalising and modernising NRZ's rail network. According to the agreement, Yapi Merkezi will provide funding and expertise for repairing rail tracks.
Railway lines linking Hwange to Harare will get priority. Most industries' coal-fired plants get coal from several mines in Hwange. The funding would also be used for acquiring new coaches and wagons.
With RITES, the parties are working with African Development Bank on an engineering, procurement, construction and funding contract. The deal covers the procurement of seven locomotives, 315 wagons, five diesel multiple units including infrastructure rehabilitation at a total of US$115 million.
The negotiations with RITES are now at contract signing stage, according to NRZ.
Economic collaboration agreements between NRZ and its partners have sparked optimism across markets. Since it connects all major commercial centres, transporting bulk raw materials, finished and passengers, the NRZ sits at the core of local, regional and international trade. It is the primary framework around which a competitive, integrated transport system is developed for an export-led economy that Zimbabwe is trying to build.
Analysts said as the full shareholder, the government should ensure that the corporation is revived. They said political interference and institutional corruption must be halted if the firm is to turn a new page.
"As long as corruption is not stamped out, it will continue to undermine any efforts to revamp NRZ," Dhlamini said.
Related Topics