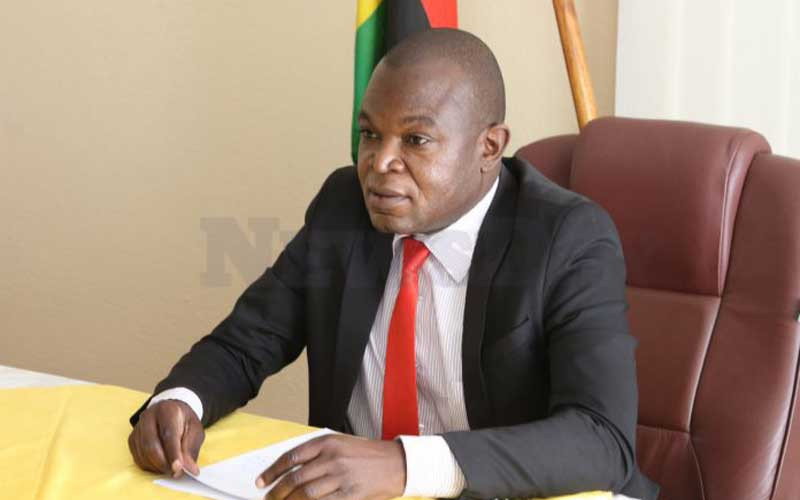 POLICE are reportedly banning feedback meetings of Citizens Coalition for Change (CCC) Members of Parliament (MPs), which has unnerved the opposition as the country inches closer to the 2023 general elections.
The feedback meetings to constituents, which form part of government work, have been banned since last year with the police invoking the
Maintenance of Peace and Order Act (MOPA).
The meetings, which are fundamentally meant to apprise constituents what would have transpired in Parliament and pending government programmes, are also key for incumbent MPs who may be seeking re-election.
Well-placed sources within Zanu PF and government claim that the ban on the feedback meetings was a general plot to deny the MPs the advantage of incumbency before Parliament is dissolved.
Zanu PF MPs are, however, said to be holding undisturbed meetings and campaigns, in not only their constituencies, but also in areas held by the opposition legislators.
Dangamvura legislator Prosper Mutseyami, who is the CCC chief whip in Parliament, confirmed that CCC MPs were being denied the chance to hold parliamentary feedback meetings.
"You find out that these (Parliamentary feedback meetings) are public programmes, which are there to enhance development, but when it comes to Zanu PF MPs it is smooth flow, but for CCC MPs, it is really a problem," Mutseyasmi said.
"We are disturbed by the turning down of notifications by our MPs to meet people in their constituencies. It is sad."
He added: "We are a democracy- we will challenge this through the courts of the land. But regardless of these challenges, we encourage our MPs to meet their people continuously. They must find the means to meet the people."
Speaker of Parliament Jacob Mudenda said he was not aware that opposition MPs were being denied a chance to meet their communities on parliamentary business.
"They (CCC MPs) have not brought that to my attention," Mudenda said when contacted for comment.
"Neither did they bring it up with the Commissioner-General Police (Godwin Matanga). Did they?
"They must speak to their respective officers commanding their provinces.
"If there is no joy, they can seek clarification from the Commissioner-General."
National Police spokesperson Assistant Commissioner Paul Nyathi was not answering calls when contacted for comment.
Zanu PF chief whip Pupurai Togarepi was also not answering calls, and did not respond to questions sent to his mobile phone.
One of the MPs, whose meeting was banned is Mbizo MP, Settlement Chikwinya who received a police notification late last year saying: "Your application to hold a parliamentary feedback meeting at Mbizo Parliament Offices, Kwekwe on December 22 last year was not approved
"Due to the festive season that has kicked off, the station will not have enough manpower to cover the event since it will be committed to other deployments."
Police have reportedly banned over 50 constituency meetings organised by the CCC, citing MOPA in a development analysts say tilts the electoral playing field in favour of Zanu PF.
Meetings by pro-democracy groups have also been blocked since last year. President Emmerson Mnangagwa's government has been accused of shuttingthe civic space ahead of the elections.
During the second dialogue platform on arrears clearance and debt resolution process for Zimbabwe, last month, former Mozambique President Joaquim Chissano urged Mnangagwa to respect democratic values ahead of the 2023 elections.
Related Topics