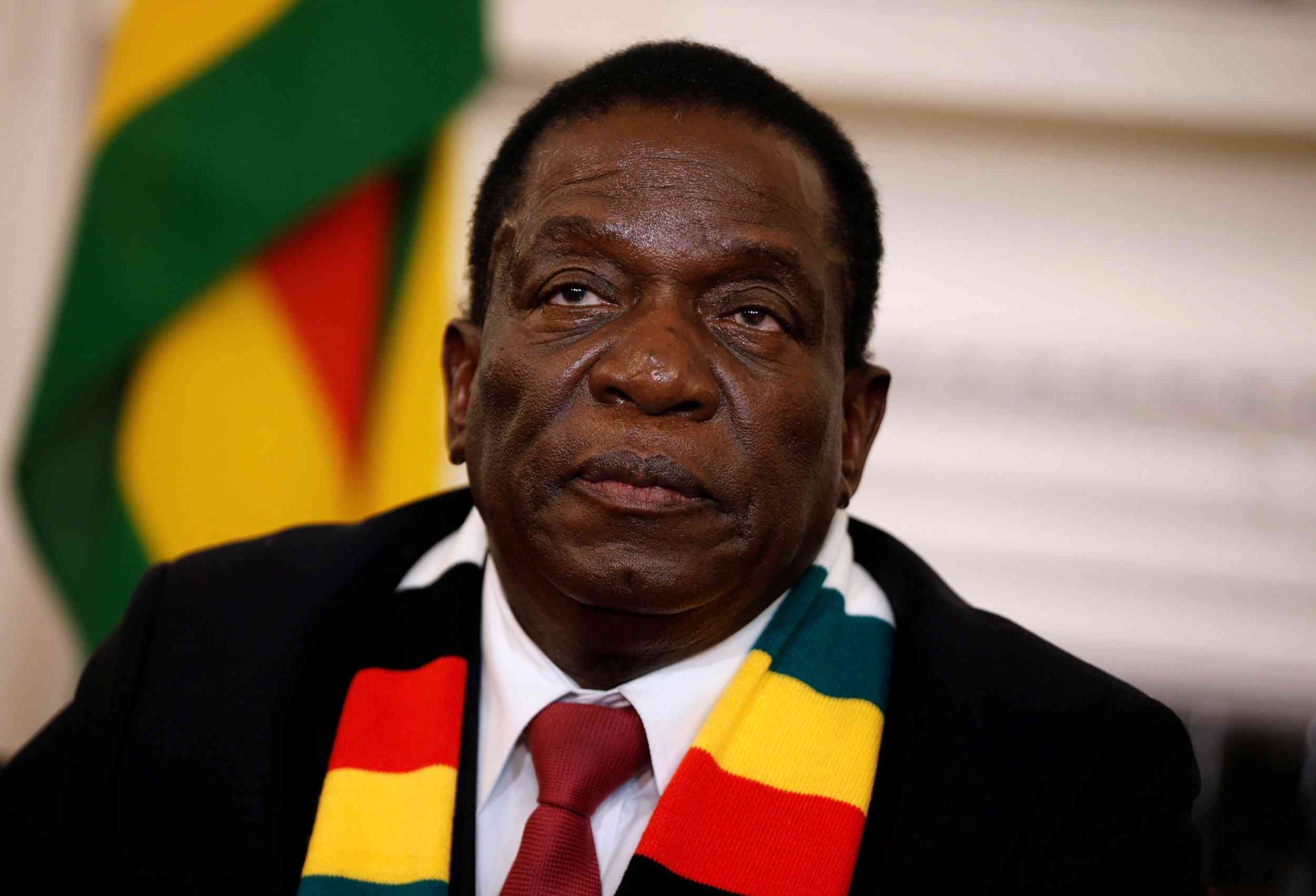 PRESIDENT Emmerson Mnangagwa's administration has done little to persuade the United States to remove damaging sanctions slapped on Zimbabwe 20 years ago, political scientists said yesterday, as Washington extended the embargo by one year.
As he extended the embargo, US President Joe Biden reiterated this week that the actions and policies of Zimbabwe's government were continuing to contribute to the deliberate breakdown in the rule of law.
He said authorities' actions had also triggered politically motivated violence and intimidation, while economic instability had deepened.
"For this reason, the national emergency declared on March 6, 2003, and the measures adopted on that date, on November 22, 2005, and on July 25, 2008, to deal with that emergency, must continue in effect beyond March 6, 2023," Biden said.
"Therefore, in accordance with Section 202 (d) of the National Emergencies Act…I am continuing for one year the national emergency declared in Executive Order 13288," he added.
However, political analysts told the Zimbabwe Independent that instead of acting on promises for political reforms, Zimbabwe was doing the opposite, such as coming up with fresh Bills that undermine democracy.
University of London Professor of Politics Stephen Chan said the sanctions, which the Zimbabwe government says have cost the country over US$100 billion, should be lifted as they are not serving their purpose of pushing government to reform.
"The Zimbabwean government policy has not changed at all, except cosmetically, as a result of sanctions," Chan said.
"At the same time, the Zimbabwean government has made no meaningful effort to persuade the Americans to change direction. In the absence of such effort, it is simply an easy gesture for Biden to continue with sanctions. Zimbabwe is not the subject of deep debate in Washington DC. So, Biden has received no brief about changing direction," the UK academic said.
South African-based social and political commentator Ricky Mukonza said sanctions on Zimbabwe have been ineffective as a tool to positively influence behaviour of the country's ruling elite.
"If anything, they (the sanctions) have given them an excuse on why they are failing to deliver. Sanctions have given Zanu PF a scapegoat and rallying point for their party members and even African countries. Why have they been kept and extended after the apparent failure," he said.
But another political analyst Effie Ncube said through the sanctions, the US was still applying pressure on Zimbabwe so that it moves towards democratic governance and respect for human rights.
"I am sure there will be few Zimbabweans who prefer sanctions but the overwhelming majority want to see Zimbabwe changing course by undertaking the reforms that are required thereby making sanctions unnecessary," he said.
"We do not want our country to be under sanctions but even more than that we want those in power to stop human rights violations that are the reasons for the continuation of sanctions."
Ncube said whether or not sanctions were achieving the democratisation of Zimbabwe, that was beside the point.
"What is important is the message of disapproval of undemocratic behaviour that they are meant to convey.
"Through sanctions, whether they work or not, the US is urging the Zimbabwean government to change direction.
"Besides, what the US is asking is doable and not against the Constitution of Zimbabwe. The free and fair elections, good governance, respect for human rights and an end to the persecution of civil society organisations and the opposition that the US is calling the Zimbabwean government to embrace is exactly what the Constitution of Zimbabwe requires," he said.
Ncube argued that Zimbabwe was also making the situation worse by coming up with legislation that is contrary to US expectations.
"Instead of changing course, the government is answering with a Private Voluntary Organisaton (PVO) Amendment Bill, the Patriotic Bill and other undemocratic practices. This in turn makes the lifting of sanctions definitely difficult," he said.
Maxwell Saungweme, a Harare-based political analyst, said the fact that Washington was extending sanction proves that the embargo was not working.
"They (sanctions) do not work and are not working to elicit their desired objectives — behaviour change by the regime or exacerbating citizen exasperation at the regime and trigger citizen driven regime change," he said.
Related Topics