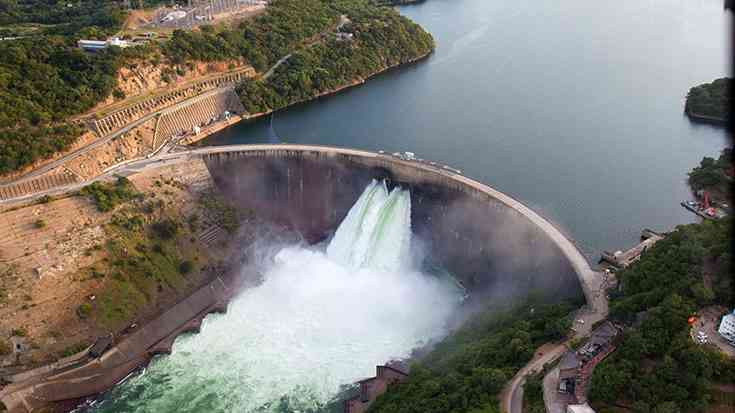 ROLLING blackouts, which have deepened in the past few months, could cost the economy close to US$5 billion this year, industrialists told the Zimbabwe Independent.
They said many companies had already warned that first quarter (Q1) output would be far below performance during the same period in 2022.
The power crisis, which has worsened since output at the Kariba hydroelectric power station was rattled by low water levels on Lake Kariba, have been grounding industries for up to 18 hours a day, triggering extensive production.
This week, industrialists and economists said Zimbabwe's power crisis had complicated an already bad situation for the economy, which is battling to placate three-digit inflation levels, foreign currency shortages and exchange rate fragilities.
Yesterday, the Kariba power station was producing 247 megawatts (MW) against a 1 050MW installed capacity.
The Hwange thermal power station was generating 73MW, out of 920MW installed capacity, underscoring the crisis confronting an economy that requires between 2 000MW and 2 500MW to run its industries.
In an interview, Zimbabwe National Chamber of Commerce (ZNCC) chief executive officer (CEO) Chris Mugaga said the situation was dire.
"It (power cuts) is not the worst we have had, but it is quite bad," Mugaga told the Independent.
"Definitely, we are looking at lost output and the wage bill, which we have to honour regardless of slackening power outages. We are looking at an average fortnightly loss of between US$180 million to US$200 million," the ZNCC CEO noted.
This brings to about US$400 million in power crisis induced losses to the economy per month, or about US$4,8 billion by the end of this year.
However, other experts said should authorities find a solution to the crisis early, this figure could be much lower.
Mugaga said ZNCC's estimates were with regards to industries in both the public and private sectors.
However, the manufacturing and mining industries were the most affected, he said.
In December last year, Zimbabwe projected that gross domestic product (GDP) will grow by 3,8% this year.
But analysts warned this week that this growth will be jeopardised by the prolonged power crisis, the result of extensive equipment breakdowns at State-run power utility, Zesa Holdings.
They also said power cuts were forcing companies to switch to expensive alternatives like diesel fired generators.
Confederation of Zimbabwe Industries (CZI) president Kurai Matsheza said industries were worried that technical faults at Zimbabwe's key facilities had grounded power generation.
He said Zimbabwe's problems had been compounded by serious generation cutbacks in South Africa, the main exporter of excess power to Zimbabwe.
"With problems in South Africa, imports were also constrained," Matsheza told the Independent.
"The deficit is upwards of 600MW. Such a deficit is resulting in debilitating load shedding," he added, noting that industries were under threat.
"The first quarter (Q1) of 2023 has started on a sad note," stressed the CZI boss.
"As industry, we are engaged with authorities to speedily address these power shortages. Capacity utilisation for Q1 will be lower than that of Q1 2022. The outcome will be determined by how long the situation goes unresolved."
Industrialists' worries were confirmed by several economists, who called on authorities to find a quick solution to the crisis, or see another relapse into de–industrialisation.
However, the country is currently undertaking a US$1,5 billion Hwange thermal power station facelift, which is expected to add 600MW to the grid.
Authorities say when the project is completed by June, loadshedding will be reduced.
"If they (power cuts) continue for a longer time, that will affect our growth projections for this year," Prosper Chitambara, chief economist at Labour and Economic Development Research Institute of Zimbabwe, said.
"But of course, this year's growth projections are already slightly below what was estimated last year. This year has been challenging, not just because of power outages, but uncertainties around elections that also weigh down on growth.
"Of course, in the agricultural sector we are expecting an improvement. That should help to moderate some of the downside risks. But I think if power outages continue, growth may even be lower than what has been projected," Chitambara added.
Related Topics