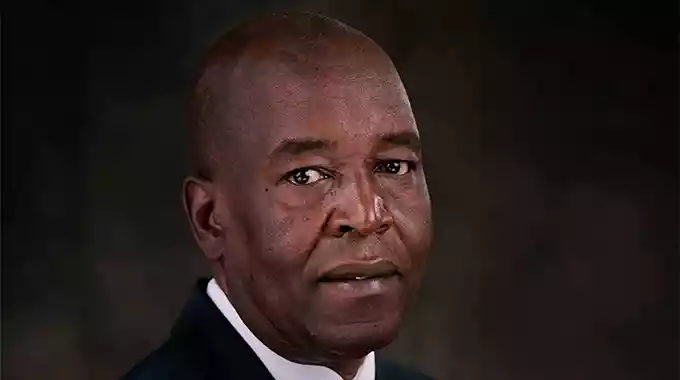 ZIMBABWE's rapid dollarisation will be marked by an influx of imports on the local market as competing regional industries angle to profiteer from the dollarised economy, a leading industrialist has said.
Commenting on the proliferation of the Mazoe Orange Crush cordial beverage imported from neighbouring Zambia, Schweppes Zimbabwe Limited (SZL) managing director Charles Msipa, noted that the unfolding market trend reflected that competing manufacturers in the region were "fishing for United States dollars in the Zimbabwe market."
This came after an observation by the Independent on the presence of the iconic brand in local retail shops which was manufactured by Coca-Cola Beverages Zambia.
A 2-litre bottle of Mazoe Orange Crush in Zambia retails for about 50 kwacha while the same is selling for 52,91 kwacha (US$2,80) in Zimbabwe.
"Schweppes Zimbabwe Limited has adequate stocks of juice to meet the demand for local and export markets. As our economy dollarises, we will see an influx of imported consumer products from regional markets "fishing for US dollars in the Zimbabwe market".
"This was the case from 2010-2016 and involved various consumer products from Zambia, Mozambique, Malawi and South Africa. As we dollarise, the local industry becomes less competitive with a US dollar cost base and products from markets with softer currencies become more competitive in our US dollar market," Msipa said.
SZL is currently exporting 10% of their Mazoe cordial output to Botswana and South Africa.
Due to the high cost of power, raw materials and other associated costs, the cost of doing business in Zimbabwe is steep.
This has resulted in dwindling industrial output, widespread company closures and retrenchments. During Zimbabwe's first dollarisation spell which came in 2010 after the southern African country abandoned its worthless currency, local retail shelves were stocked with imported goods mostly from South Africa.
At that time, the Southern African Development Community (Sadc) had brokered a coalition government between Zanu PF then led by the late Robert Mugabe and MDC-T of Morgan Tsvangirai.
The fight between the government and industry took an unlikely turn last year when the authorities opened up for the importation of some goods duty-free as a way of improving access to affordable basic commodities. Industry and analysts argued that this is a bad move that would reverse gains that had been made in the past years.
The view from the government was that industry has been trying to arm-twist it by artificial shortages.
This created an opportunity for regional industrial players to access the Zimbabwean market in search of the greenback. Industry analysts believe the move to open up the market coupled with the dollarisation of the economy will result in a decline in industry capacity utilisation, which currently stands at a 10-year high level of about 60%.
There are further arguments that unemployment figures may rise as manufacturers attempt to reduce costs by retrenching to make prices more attractive.
The lack of meaningful lending platforms means that businesses cannot borrow to satisfy immediate working capital needs.
The import measures introduced last year have since triggered a spike in demand for foreign currency to fund basic commodity imports.
As a result, the ensuing supply-demand gap further suppressed the local currency and ramped up the parallel market rate which currently sits at around US$1:ZWL$1000.
The government tried its best to nurture and protect local industry and production currently sits at about 70% due to government support in retooling, imposition of import tariffs on basic products and access to forex at the auction.
The local manufacturing industry is already experiencing depressed sales of down to 30% coupled with surging costs of production of about 20% as increased power cuts continue to dampen industry growth prospects.
Before the current power situation, the Confederation of Zimbabwe Industries (CZI) had warned that the new power cuts trend was going to be catastrophic to industry.
Therefore the increased cost of production is expected to make it difficult for local products to compete with some imported products.
"Everyone is affected and we are not spared as an industry. Some are not getting any power at all and it is not looking good. They (industry) are not going to meet targets because without power there is nothing we can do.
"It varies from operation to operation. With some businesses, power is about 30% of their costs but some operate with as low as 5%. So it varies from firm to firm," CZI president Kurai Matsheza recently told the Independent.
In the first nine months of the year, capacity utilisation was nearly 60% for the industry, higher than 56,25% last year.
Matsheza said that these new costs induced by power cuts have seen CZI forecasting a significant drop in production to below 2021 levels.
Related Topics