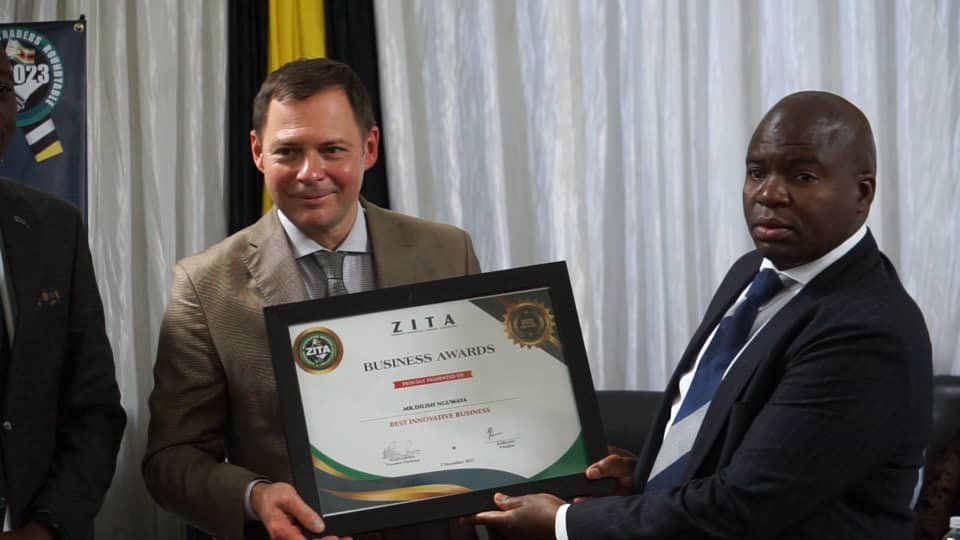 THE Zimbabwe Integrated Traders Association (ZITA) on Wednesday honoured controversial businessman Delish Nguwaya with a special Innovative Business Award in recognition of his leading role in the Pomona Waste Management project.
The project, however, sparked controversy with Harare City Council and government locking horns as mayor Jacob Mafume refused to be part of the deal citing irregularities.
Under the deal, the local authority was to pay US$22 000 per day or an estimated US$1 million a month to Gegenix BV fronted by Dilesh Nguwaya for the next 30 years.
In recognition of the award Nguwaya said the innovation award is a timely motivation as he dedicated it to the Geo Pomona team.
"The illustrious, game-changing emergence of the new waste management will change the face of public service delivery in the country. The project is an outgrowth of the Government's openness to innovations," he said.
"This award is not mine as an individual, but it is a special token present through me in respect to a broader agenda which Geo Pomona is promoting in line with the visionary cause of the Second Republic in creating an upper-middle class income economy by 2030."
Russian Ambassador to Zimbabwe, Nikolai Krasilnikov graced the awards ceremony and commended organisers for recognising various players whose function to the economy is to demonstrate the open for business mantra.
ZITA also honoured Nyaradzo Group chief executive officer Philip Mataranyika with a Lifetime achievement award, Philip Chiyangwa the Best male leadership qualities and Tatenda Mavetera the Best women empowerment leadership, among others.
Related Topics