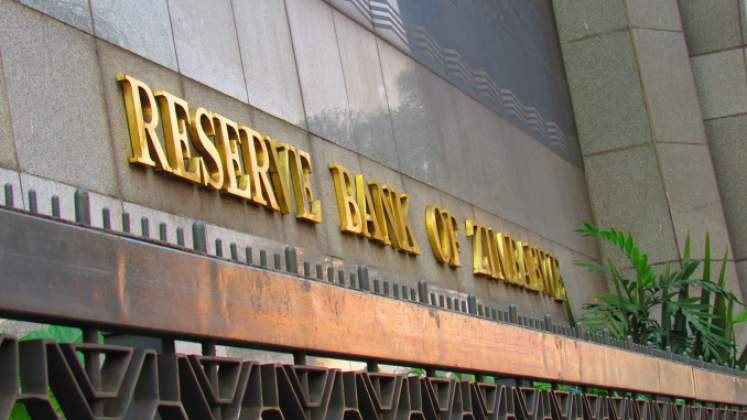 THE Reserve Bank of Zimbabwe (RBZ) yesterday remained bullish that month-on-month inflation will remain stable below 3% throughout next year, despite indications last week that the country will use debt financing to cover part of its $4,5 trillion national budget.
In a statement, the RBZ Monetary Policy Committee (MPC) said inflation would remain under control in 2023.
The committee expressed satisfaction with the positive impact of the recent policy measures on macroeconomic stability and economic performance and noted the need to sustain the gains realised so far.
"The committee also noted the progressive decline in monthly inflation, from a peak of 30,7% in June 2022 to 1,8% in November 2022, which has seen annual inflation falling from 285% in August 2022 to 255% in November 2022.
"The committee expects that the economy will grow by 4% in 2023 and that inflation will remain stable at below 3% per month throughout the year," the MPC statement read.
The RBZ statement comes as Finance minister Mthuli Ncube's 2023 national budget, however, shows that there is a $600 billion deficit, which will be financed through borrowing.
Analysts have already warned that issuance of Treasury Bills to finance the 2023 budget will result in money supply growth and stoke inflation and money printing.
Treasury expects $3,9 trillion in revenue supported by increased value-added and forex taxes.
Apart from debt financing, government is expected to print more money to finance general elections next year.
But the MPC maintained that inflation will remain under control in 2023, adding that it was satisfied with the close co-ordination of fiscal and monetary policies in stabilising the economy.
RBZ also said it was pleased with improved business confidence in the country, owing to the prevailing stability in the economy amid tight monetary policy measures.
The MPC resolved to maintain the bank policy rate and medium-term lending rate at current levels of 200% and 100%, respectively, and to review the interest rates in the first quarter of 2023 as dictated by inflation developments; as well as to further liberalise the foreign exchange market in the first quarter of 2023.
It said efficiency of the foreign exchange auction system would be enhanced.
The MPC also resolved to continue supporting the productive sectors through the medium-term lending facility, which the bank will increase in 2023 from the current limit of $10 billion to $20 billion.
Under the facility, small and medium enterprises, individuals and the productive sectors of the economy can borrow at interest rates applicable from time-to-time.
The committee also resolved to review the foreign currency retention thresholds on exports and domestic foreign currency accounts during the first quarter of 2023 in line with improved efficiency of the foreign exchange trading systems in order to sustain the current growth trajectory in foreign currency receipts.
Related Topics