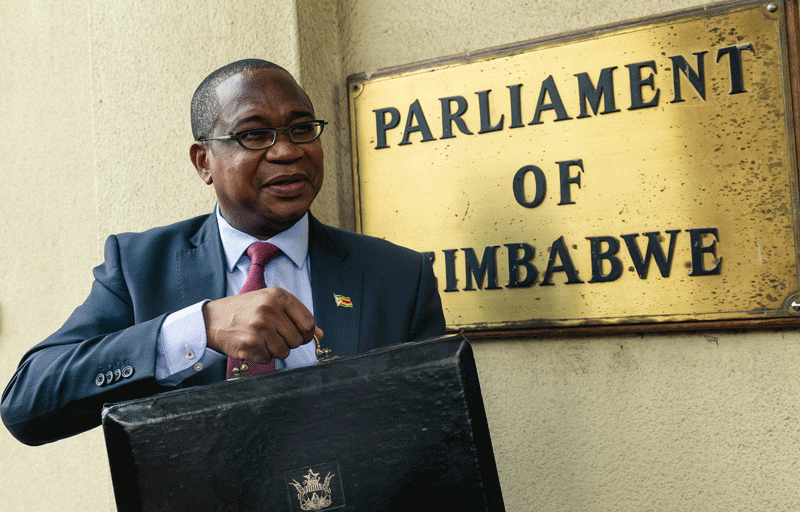 ZIMBABWE has reported a $174 billion expenditure overrun in the nine months of 2022 to September, latest figures show.
Despite beating revenue collection targets for the nine months of 2022 by $270 billion to hit $1,2 trillion, expenditure stood at $1 trillion against a target of $1,2 trillion.
Ncube, in his 2023 national budget statement on Thursday, said cumulative revenue collections for the period January to September 2022 amounted to $1,2 trillion, against a target of $890,5 billion, giving a positive variance of $269,9 billion. He said tax and non-tax revenue collections amounted to $1,1 trillion and $71,7 billion, respectively.
"Tax revenue benefitted from the positive performance on Value Added Tax (VAT), Personal Income Tax, Excise and Customs Duty and the Intermediated Money Transfer Tax," Ncube said.
During the reporting period, VAT stood at 14,5%, but it will be increased to 15% effective this coming January. Ncube said the revenue performance remains on course to meet the revised 2022 target of $1,7 trillion. Meanwhile, cumulative expenditures for the first nine months of 2022 stood at $1,19 trillion, against a target of $1,02 trillion, representing expenditure overrun of $173,9 billion.
"The over-expenditure was on account of higher expenditure on recurrent expenses at $900,8 billion, exceeding the target of $715,4 billion," Ncube added.
Expenditure on goods and services which stood at $308,6 billion, were channelled towards operations.
"Cumulative capital expenditure (excluding devolution) to end of September 2022 stood at $273,7 billion, against the revised target of $268,3 billion, resulting in a positive variance of $5,4 billion," Ncube added.
He said investments have ensured the implementation of targeted projects under National Development Strategy 1, aimed at transforming livelihoods of communities and the doing business environment.
The country's total public and publicly-guaranteed debt is estimated at $2,2 trillion for domestic debt and US$14 billion for external debt (including blocked funds of US$3,1 billion) as at end September 2022.
For 2023, Ncube said in line with the projected GDP growth rate of 3,8%, nominal GDP is estimated at $21,8 trillion while total revenue collections are projected at $3,9 trillion (18% of GDP), comprising tax revenue of $3,5 trillion (16% of GDP) and non-tax revenue of $369,7 billion (1,7%) in 2023.
Related Topics