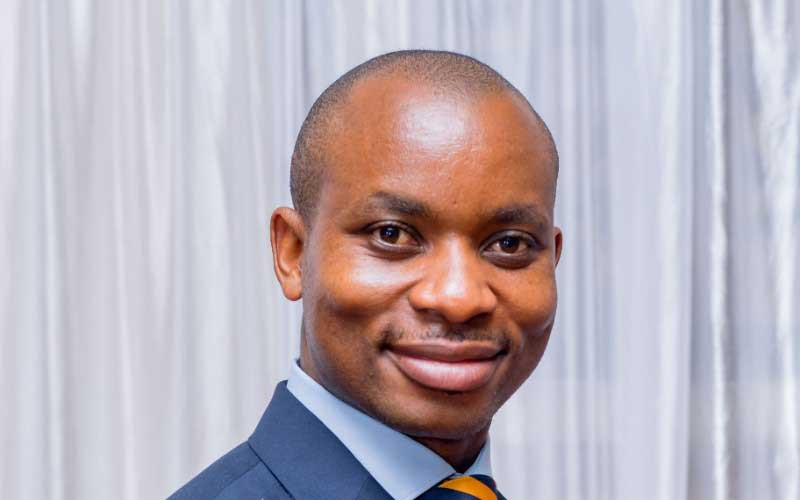 LAST week the Institute of Chartered Accountants of Zimbabwe (Icaz) held a Public Sector Convention under the theme "Effectiveness, Efficiency and Ethics in the Public Sector". Our senior business reporter Melody Chikono (MC), took time to discuss various key issues with Icaz president Davison Charamba (DC), who says the profession's representation in the public sector remains low. Below are the excerpts of the interview:
MC: May you give us Icaz's role in the public sector.
DC: Icaz is formed by statute of Parliament — the Icaz Act 27:01 and we report to the Ministry of Finance. Effectively, we have a role to play in the public sector. Now drilling it down to what we are doing in the public sector space, we are working closely with our regulator, the PAAB (Public Accountants and Auditors Board). When we talk about professionalising the public sector, we are saying it's not enough to have a degree, one must be a member of a professional board.
From the start, it has been realised that accountants, who are a member of a professional board, have someone who is overseeing them.
If you have a degree, it will never be revoked but when we talk of membership, it means there is someone who is overseeing your continuous development in the profession. If something goes wrong, there is someone to correct you and take you through the disciplinary procedures and showing you the right way of doing things.
MC: So what can you say about progress you have made so far in professionalising the public sector?
DC: I am happy with the progress but more importantly with the fact that it has started. The most difficult thing in any process is to start. But as we have been challenged by the secretary of PAAB, more still needs to be done.
We have managed to come up with the curriculum, framework and then train the first 10. They went through a professionalisation training and that includes some highest ranking accounting government officials. We want to set the tone from the top, making it ease to cascade downwards.
We have an MoU with Public Service Commission, who is the employer to provide the training to the public sector.
MC: What can you say about the appetite in the sector?
DC: It has been amazing and we are getting a lot of support. We are just hoping we can grow from strength to strength.
There have been discussions around intra parastatals reform, PPPs (public private partnerships) and capital raising. When you look at most of the accountants that we have trained, they have been in the private sector without much participation in the public sector.
With the evolution of Zida (Zimbabwe Investment and Development Agency) in making the country an investment destination, we realise that there is lot of structural issues that need to be addressed and part of it has been having our members participating in these processes.
One of the key issues that we are trying to bring to members is to stop complaining and be participants.
Part of being a participant is information and knowledge gathering then get to understand what is happening in terms of parastatals, PPP's and procurement, among other issues in the public sector.
MC: Having said that, what can you say about the representation of the institute in the public sector?
DC: The level of participation is very low. It is not something that is desirable. It is something we are seized with. We need to be transformers.
MC: What causes that?
DC: Firstly, training has been focusing on IFRI (International Financial Reporting Standards), which is not in the public domain in terms of the kind of people we train. They are in demand and we are competing worldwide. The risks rewards and matrix's of getting into the public sector against rewards of the private sector are high.
MC: When you talk about IFRS, we notice that there have been issues in compliance with international standards, especially IAS 21(exchange rates). What's your comment?
DC: Yes, auditors have been flagging the non- implementation compliance to the standards by the reporters but it's a country problem.
We have transitioned so many times over this issue as back as 2007. We have had problems with the Zimdollar and hyperinflation. Unfortunately, when you have an alternative market, adoption and compliance is a problem. There are issue to do with repatriation. Part of the issue with IAS 21 adoption is access to forex. Can you access it?
The standard says the exchange rate is the one that you use to access the funds but if you have an exchange rate that is prescribed by government but can't access it, then which one do you use?
So if I am a reporter and I get to the alternative market and I tell my auditor that is this the reality and this is what I have used, the auditor says 'but we want documentation bordering around exchange regulation', I can't comply with a law that is difficult to adhere to.
MC: You state that it has been on-off since 2007; are we saying we do not have a mechanism that ensures we don't go back and forth?
DC: I will answer in two parts. You need to think about economic factors and you also have to think about the adoption of the international standards.
These are IAS and are made to comply with certain international norms and in most cases are meant for normal circumstances.
Where there are exceptions, you need to apply them and there is whole process that needs to be taken for it to be accepted by the international community. This is where the problem comes and that's where reporters always fight with the auditors.
MC: So how easy is it for you as accountants in Zimbabwe to be conversant with other accountants outside the country?
DC: I think as a country, we are blessed because 52% of our members are now outside. They are still connected to the country and we have effective chapters where we engage. Cross pollination is important as it gives ideas we can harness.
MC: So what is your comment on the adoption of IPSAS (International Public Sector Accounting Standard)
DC: I have observed how other countries have adopted IPSAS. it's not an easy process even in a stable economy.
I am from a technology sector and I have been involved as an implementer. I know the critical issues. I don't think we are fairing badly.
MC: We are now almost half year into your presidential year, what have been your major milestones and shortcomings?
DC: As Icaz, we also work with a strategy, a three-year strategy.
We are in the second year of the strategy, which has six pillars. I spoke about the issues I was going to focus on and these are related to dialogue. The other issues are on legacy building.
We celebrated 100 years and we look forward to more 100 years and say what we are going to leave for the next generation. I have also managed to have sessions where I have met stakeholders. It has been encouraging.
Related Topics