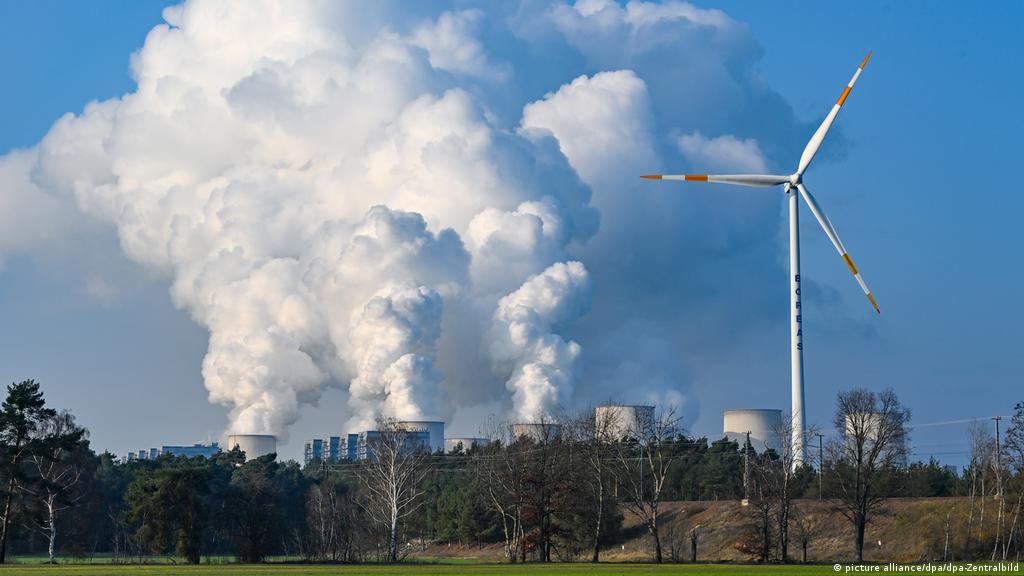 BY ANDREW CURRY
When Russian troops invaded Ukraine in the early hours of February 24, Germany woke up to an unpleasant reality: Russia is its top energy supplier, providing more than half of its natural gas and coal supplies and a third of its crude oil. In exchange, Germany sends Russia over $200 million per day — money that is now helping finance an invasion that Germans find intolerable.
Last month German Foreign minister Annalena Baerbock, a leader of the Green Party, which entered a coalition government last fall with Prime Minister Olaf Scholz's Social Democrats, pledged that Germany would stop importing oil from Russia by the end of 2022, and wean itself off Russian natural gas as soon as possible. In the short-term, that may mean finding alternative suppliers for fossil fuels, including the United States.
But in the long-term, the crisis has only reinforced Germany's determination to get off fossil fuels entirely, and to accelerate the Energiewende — the clean-energy transition it began some 30 years ago. The government has announced plans to give up coal entirely by 2030, eight years earlier than the target set by the previous government. It now aims for Germany to get 80% of its electricity from renewable energy by then, up from the previous goal of 65% —and nearly double the 42% share it supplied in 2021.
A package of legislation announced last month and expected to pass this summer would increase subsidies for renewables and slash red tape that has slowed such projects in the past.
"What has changed now is everyone realises we need to ramp up renewable capacity even faster," says Matthias Buck, Europe director at Agora Energiewende, a think tank that focuses on the energy transition. "The war is making it very clear that if you want to control your own fate, it's better to prioritise renewables and end reliance on fossil fuels."
Germany is not alone: France, long reliant on nuclear reactors for 70% of its power needs, has promised a major push for more renewables. During his recent re-election campaign, French President Emmanuel Macron pledged that France would be "the first major nation to abandon gas, oil, and coal." Austria, even more dependent on Russian energy than Germany, is pouring money into subsidies for renewable energy. Even Poland, one of Europe's heaviest coal consumers, is investing heavily in offshore wind.
In Germany, the Ukraine war has added an energy security argument to the climate crisis as a way of convincing people of the urgent need for an Energiewende. "We're pretty far along, but not as far as we should be," says Kathrin Henneberger, a Green Party parliament member and former climate activist.
Until the war began, Germany was leaning ever more heavily on Russian energy, particularly natural gas. It's hard to escape reminders of the country's reliance on gas: In Berlin, the smokestacks of a natural gas-fired power plant punctuate the skyline less than two miles from the parliament building, the Bundestag; the capital even still lights some of its streets with 20,000 old-fashioned gas streetlamps. A network of pipelines 317,000 miles (511,000 km) long crisscrosses the country, delivering gas to houses, factories, and power plants.
For decades, almost the entire German political establishment bought into the idea that it was all right and even strategically wise to import most of its gas from Russia. Since the Russian invasion of Ukraine, it has been racked by recriminations.
"We all knew Putin was no defender of human rights. We all knew we were filling his war chest," Henneberger says. "The knowledge was there, but Germany still made itself more and more dependent over the years. Now, all of a sudden, people have realised that was a terrible idea."
Her party and its partners in the new coalition government are now making good on pre-invasion promises to ramp up support for renewables, in an effort led by another Green Party leader, economics and climate minister Robert Habeck. The draft legislation would declare that renewable energy is "in the overriding public interest and serves public security"—which sounds anodyne, but will make it easier for renewable projects to push past legal and environmental challenges and obtain permits.
On April 6, demonstrators gathered in front of the German parliament building in Berlin to protest Russia's invasion of Ukraine. They demanded an embargo on Russian fossil fuels—even though for now Germany remains heavily dependent on those imports, especially natural gas.
The legislative package includes more concrete incentives as well. Going back to the roots of the Energiewende, it will encourage citizens once again to deploy rooftop solar or erect community solar plants; new commercial buildings, meanwhile, will be required to include solar panels. The federal government is also pressuring some German states to relax laws that bar windmills within a kilometre of existing buildings—which in this densely settled country have made it increasingly hard to site new turbines.
Lawmakers hope all these changes, combined with steadily sinking prices for solar and wind installations, will make it possible to double onshore wind power generation by 2030 and quadruple solar power. Offshore wind will also be expanded dramatically. — National Geographic
Related Topics