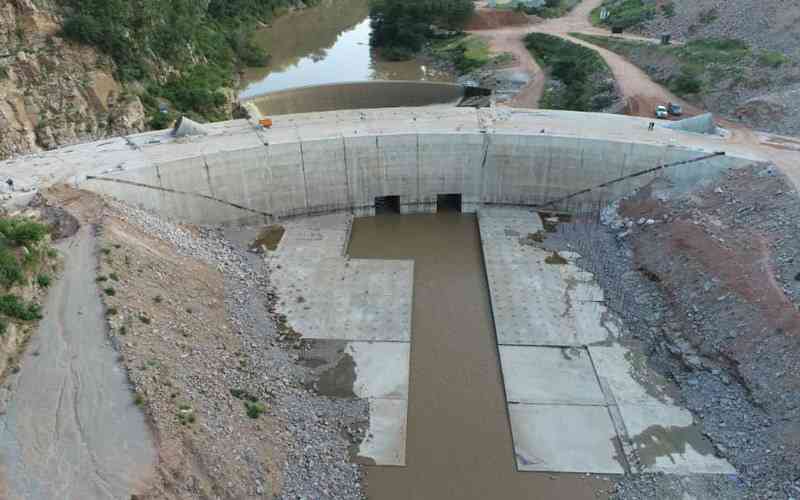 SEVERAL dam projects initiated through the government are facing funding challenges, which has seen some works missing deadlines.
According to ZimFact, dam construction is part of the big-ticket promises on infrastructure projects, which Zanu PF touts out routinely during vote campaigns, sometimes without detailed reference to previous commitments.
It further states that Zimbabwe has 10 major dam projects with the government fulfilling some promises on the construction of dams while others have gone unfinished for decades.
"The dissonance between campaign promises and implementation remains a recurring theme as political campaigns go full swing," ZimFact said.
Last year, the government set aside funds for the development of 10 major dams as part of long-term plans to support small-holder agricultural irrigation, boost food and agricultural production, and harness water for industrial and domestic use in major towns, cities and growth points.
The dams include Kunzvi Dam (US$109 million), Gwayi-Shangani Dam (US$600 million) and Silverstroom (Mbada) Dam (US$171 million).
Other dam projects include Vungu Dam (US$87 million), Ziminya Dam (US$132 million), Bindura Dam (US$84 million), Dande Dam, Chivhu Dam (US$192 million) and Tuli-Manyange (US$38 million).
Kunzvi Dam, currently at 15% complete, which was expected to supply water for Harare and other surrounding areas by 2000 was started in 2021. It's now expected to take 39 months to complete.
Responding to inquiries by the Zimbabwe Independent, Zimbabwe National Water Authority (Zinwa) spokesperson Marjorie Munyonga confirmed that funding constraints were hampering the construction progress of dam projects.
"Generally, there is slow progress at most dam projects under construction on account of funding. There have been limited releases of funds to the projects from the Treasury," Munyonga said.
Some of the struggling dam projects are Ziminya Dam (5% complete), Dande Dam (8%), Silverstroom Dam (12%), Bindura Dam (38%) and Tuli Manyange (33%).
The Gwayi-Shangani Dam project currently standing at 68% was identified in 1912 as a solution to water challenges in Bulawayo.
Dam construction was started in 2004 with a deadline of 2009 but it was missed and reviewed to December 2022 amid indications that this could also be missed.
Munyonga said of all the 10 dam projects that have been underway as part of the national development scheme, only Chivhu Dam at 98% is nearing completion.
With significant progress being made in the ongoing dam construction programme, Zimbabwe is on track to address food security and electricity shortages.
The tourism and fishing industries are expected to benefit from the development of the water bodies.
For the period up to 2030, when Zimbabwe aims to achieve upper-middle-income status, the nation has laid out a blueprint under the National Development Strategy 1 (NDS1). This strategy is centred on revitalising the agriculture sector.
The government wants to restore Zimbabwe's status as the breadbasket of Africa, therefore, the measures are intended to assist raise the nation's food self-sufficiency from the present level of 45% to 100%.
A significant milestone was reached in the agriculture industry in 2020–21 when it exceeded its five-year growth target of US$8,2 billion in a single year.
Related Topics