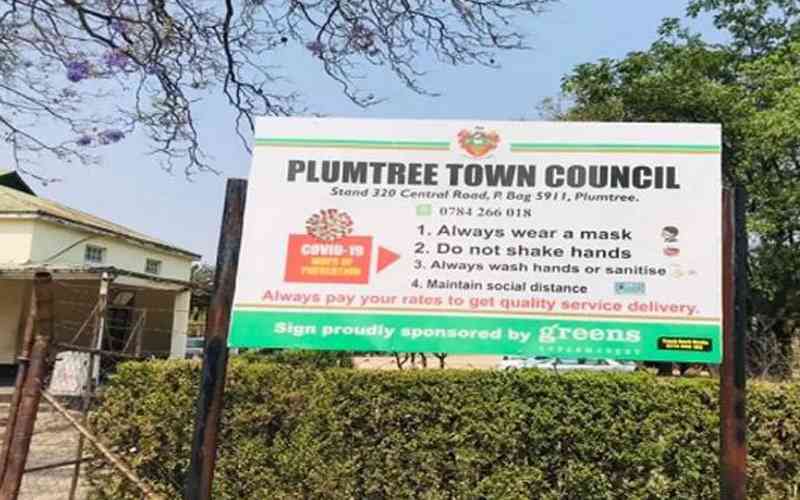 PLUMTREE residents have urged their town council to take into consideration grievances aired during budget consultation meetings.
The residents bemoaned lack of service delivery, rates hikes and alleged lack of financial accountability by council.
In a letter to council, the Plumtree Combined Residents and Development Association (PCRADA) chairperson Richard Khumalo expressed concern over poor service delivery by council.
"PCRADA is seeking strong co-operation between residents and the local authority as it is now time for the 2023 budget consultation meetings. As you know, the residents have always complained that their contributions towards the proposed budget increases are always ignored by the local authority," Khumalo wrote.
The residents have also lamented over rising rates and lack of service delivery, yet they are paying for the service.
"We hope that you, as the council, will come up with affordable tariff charges during the time of adoption of the town budget by the full council before it is sent to the Local Government minister," Khumalo wrote.
However, Plumtree council chairperson, Fanisani Dube said service delivery had improved.
"As far as we are concerned, service delivery in the town has improved. We have refuse trucks going around in all the wards collecting refuse. As council, we can confirm that we are really working hard in offering adequate services to our residents," Dube said.
PCRADA implored the town council to explore other avenues of generating income since the majority of Plumtree residents are informal traders due to lack of jobs under the harsh economic climate in the counry. Khumalo said there had been mistrust between residents and council, amid allegations of financial misappropriation.
But Dube dismissed the claims and declined to comment on the issue.
"I am sorry I cannot comment," Dube said.
Follow us on Twitter @NewsDayZimbabwe
Related Topics