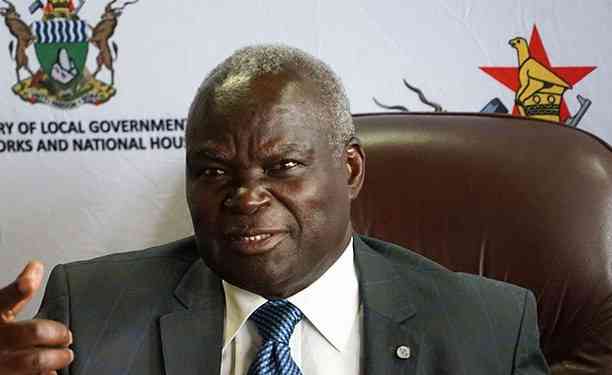 LOCAL Government minister July Moyo has been dragged to the High Court over his failure to address a chieftainship wrangle in Masvingo province.
The case dates back to 2006 when Ignatius Chombo was still the Local Government minister during the reign of the late former president Robert Mugabe.
Chief Kadiwa Chikwanda (90 years) claims that Boniface Musara, who is allegedly not from their lineage, was imposed as headman and later a chief in 2014 in part of his territory having forged his signature.
The Chikwanda clan argued that Moyo has backtracked on his promise to reverse Musara's appointment. In their submissions, the Chikwanda clan represented by Thompson Stevenson and Associates said they were prejudiced.
The Chikwanda clan argues that the appointment of Musara was illegal and in violation of Section 29 of the Traditional Leaders Act.
"We have been engaging the 1 respondent to have the matter resolved speedily but we have not found joy at all," Daniel Chifire from the Chikwana clan submitted in his founding affidavit.
Chifire, Jefta Chikwanda, Samson Chizu and Chapanduka Mazodze are the applicants representing the Chikwanda clan.
Moyo, Masvingo Provincial Assembly of Chiefs, National Chiefs Council (NCC), Musara and Attorney General are cited as the respondents respectively.
"We have been told to be patient; well patience is a virtue," Chifire said.
"I suggest that even the patience of the job would have been tested by the inefficiency of officialdom in the present matter notwithstanding regular inquiries we have made to the office of both is and 2nd respondent.
"It seems that the 1 and 2 respondents and the public servants under their control have failed to perform their administrative duties properly and timeously.
"I am advised that administrative authorities must act properly and timeously."
In notice of opposition, Moyo maintained that Chief Chikwanda signed an affidavit recommending the appointment of Musara as a headman.
"Ministerial files show that the creation of the Musara headmanship was based on an affidavit signed by Chief Chikwanda before the district administrator for Masvingo," he said.
"The affidavit on file was then processed by the district administrator and provincial administrator and approved by the head office.
"The head office approved the appointment of Musara headmanship and communicated to the provincial administrator. "
Moyo said the Musara ahieftainship was established in line with section 29 of the Traditional Leaders Act. Moyo has been dragged over many other chieftainship disputes.
He was recently dragged to court over the appointment of Tranos Manjiva to the Nemamwa chieftainship in Masvingo province.
Related Topics