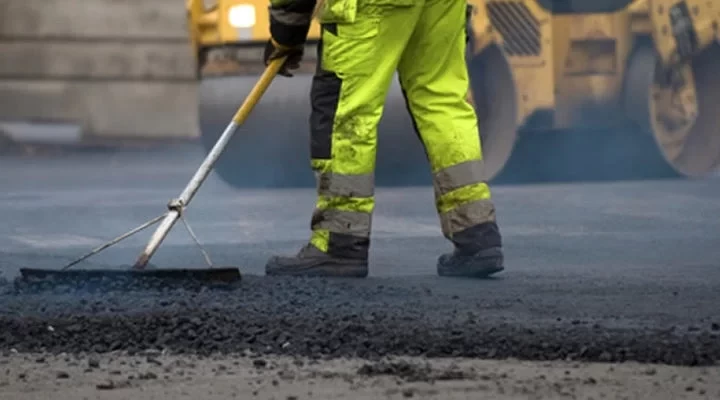 GOVERNMENT has admitted that most of the country's road network and bridges have outlived their lifespan, and are now a threat to the public.
This was said by Transport and Infrastructural Development ministry secretary Theodius Chinyanga in a presentation at the Africa Infrastructure and Construction Confex at the Zimbabwe International Trade Fair (ZITF) on Thursday.
The theme of the two-day conference was: Solid Foundation Stronger Future: Exploring Linkages in the Infrastructure Value Chain.
"Zimbabwe boasts a road network length of some 98,049km; 25,034km — District Development Fund; 18,431km — Department of Roads; 40,205km — Rural District Councils; 11,333km — Urban Local Authorities 3,046km — unclassified. Several roads and bridges along the country's road network have since outlived their design life," Chinyanga said.
"Constricted fiscal space has limited Government spending on road maintenance, resulting in a huge road maintenance backlog."
In 2021, government launched the Emergency Road Rehabilitation Programme (ERRP) after President Emmerson Mnangagwa declared the country's roads a national disaster.
The Zimbabwe National Roads Administration (Zinara) has distributed an estimated $6 billion to all provinces and local authorities for road maintenance under ERRP in the first quarter of the year.
Zinara said it was setting aside $17 billion for the ERRP this year.
"Road Development has been slow, leading to a huge road infrastructure backlog. The 2016/17 Road Condition and Inventory Survey showed that only 25% of the entire road network was in a good to very good condition,'' Chinyanga said.
"The overall road development plan is aimed at addressing the road infrastructure backlog through the Road Development Programme, complemented bythe Road Maintenance Programme.''
Follow us on Twitter @NewsDayZimbabwe
Related Topics