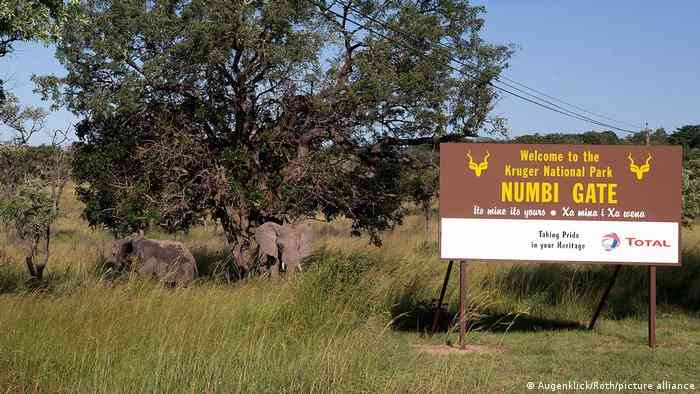 The Kruger Lowveld Chamber of Business and Tourism has offered a R50 000 reward for information leading to the arrest and conviction of a suspect who attacked four German tourists on Monday killing one of them in the process.
In a statement yesterday, South Africa's tourism minister Lindiwe Sisulu said crime is a huge threat to that country's tourism growth adding that long standing negative perceptions have a damaging impact on the country as a tourist destination.
"The tourism industry has rallied around the family to assure them that all measures are being taken to prevent such an incident from happening again. The Kruger Lowveld Chamber of Business and Tourism has also issued a R50 000 reward to anyone who may come up with information that will lead to the arrest of the perpetrators," Sisulu said.
Earlier, Sisulu met with family members of the murdered tourist and assured them SA law enforcement will do everything in their power to bring the culprits to book.
"The attack of tourists is not a daily occurrence in the country and South Africa is a safe destination. Incidents of crime directed at tourists and tourism products tarnish South Africa's reputation and create a negative perception of our country and destination and in turn, impact on both the visitor experience and visitor numbers," she said.
Sisulu said tourism in one of the primary industries, therefore, safety and security of all local and international tourists is of utmost important.
"Tourism is at the heart of our economic growth strategy contributing 3,7% to South Africa's GDP, more than agriculture, utilities and construction. The sector has capacity to handle over 14,8 million visitors by 2019 estimates. Tourism safety has been consistently identified across a number of studies, media and crime reports as a challenge which threatens tourism growth and therefore, foreign direct investment, visitor spend and employment," she said.
The German tourists arrived in South Africa on September 20. The unfortunate incident happened when they had travelled to Mpumalanga while making their way to a lodge near Kruger National Park.
Related Topics