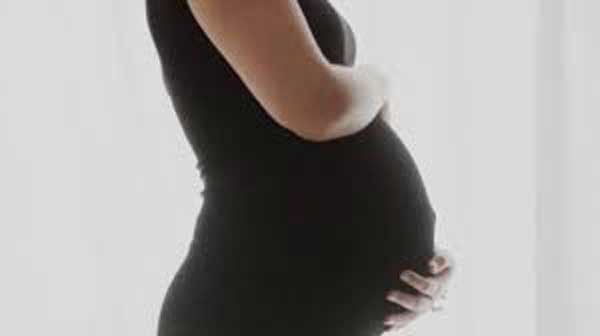 "I HAVE lived past my mum's age. That's tragic. It's really tragic," maternal health advocate Chipo Mlambo painfully said while narrating how she founded her organisation RhoNaFlo Foundation.
Her mother, Florida, passed on in June 1995 while giving birth to her brother Tanyaradzwa, who, unfortunately also died in 2016.
When Florida died at 31 while hospitalised at Mbuya Nehanda Maternity Hospital in Harare, Chipo was only 13. This month, she turns 40.
Her mother's death was the beginning of a passionate journey to serve and save expecting mothers from maternal death.
"I formed the organisation in 2018 as homage to my mother. I then named it RhoNaFlo, a combination of my grandmother's name Rhoda, my aunt Nandi and my mother's name Florida," she said.
"I don't want women to die because of how difficult my life has been without my mother. I have always wanted to form this over the years, but I couldn't because I never wanted Tanyaradzwa to feel like he was the one who caused my mum's death. When he died at 21, I said to myself: 'God always wanted me to do this,'" she said.
"So, on June 29, 2018 I decided to establish RhoNaFlo because I wanted to change the narrative of the day. I wanted it to be a reflective day to say, I have saved so many lives," she added.
Although the United Nations Children's Fund (Unicef) reported a decline in the maternal mortality rate in the Zimbabwe Annual Report of April 2021, the threat remains real in the country with lives still being lost to date.
"A big achievement for Zimbabwe, with assistance from Unicef, has seen maternal mortality rates more than halving in under 10 years, that is from 960 per 100 000 live births in 2010 to 462 in 2019 (MICS 2019)," said the report.
"Under-five mortalities, meanwhile, also declined significantly in just five years, from 75 to 65 deaths per 1 000 live births between 2014 and 2019."
RhoNaFlo, headquartered in Harare, is destined to assist pregnant women to access maternal healthcare services.
Mlambo has assisted rape victims as young as 12 years.
"Underage females are at high risk as the communities no longer have respect for them, but see them as ripe and ready for sexual intercourse," Mlambo said. "In communities like Hopely it's not surprising to see someone as young as 14 pregnant. The attitude of societies around child rape has been sanitised so much that it's easy to blame the victim saying 'vana vemazuva ano, ama2000 (these modern-day kids)."
Child marriages and rape remain widespread in Zimbabwe.
Last year, there was an outcry over the tragic death of 14-year-old Anna Machaya who passed away while giving birth at a Johane Marange Apostolic Church shrine in Mafirakureva, Bocha, Manicaland province.
She was married to one of the church's members Hatirarami Momberume, who was 26 then.
In November last year, a Chinese national made headlines after reports emerged that he had married a 15-year-old girl.
He was fined four cattle, three sheep and an unspecified amount of money for the offence.
According to the 2021 Zimbabwe National Statistics Agency report, 33,7% of girls below the age of 18 are married.
Despite the signing of the Marriage Bill into law by President Emmerson Mnangagwa in May this year, child marriages and statutory rape remain rampant. The new law prohibits child marriages and pegged the age of consent at 18.
Zimbabwe Gender Commission chief executive officer Virginia Muwanigwa told NewsDay that the commission conducted a survey on child marriages and findings of the survey would be shared "at the appropriate time".
Working with over 65 volunteers, Mlambo's organisation is assisting pregnant young girls in Hopely, Epworth as well as Nzvimbo in Chiweshe to access maternal healthcare services.
More than 100 teen mothers have been helped by RhoNaFlo.
About 1 465 birth kits have been distributed to mothers of all ages who are in need.
Under the ongoing Apona project in Hopley there are 65 teen mothers, while 22 are in Epworth. These are either pregnant or lactating.
RhoNaFlo has since been given land by the Mazowe Rural District Council to build the Floda Mlambo Mothers Waiting Shelter.
Even with volunteers assisting, Mlambo gets overwhelmed as she does much of the work.
"I have wanted to quit so many times, but when you were sent by God you feel guilty," she said.
"Also because we are a small organisation, I fund everything by myself. We have been looking for funding but it's been difficult.
"Perhaps this might come across the desk of a person with power to influence decisions and we might get funding that will help us out," said Mlambo who mostly relies on social media to source funding for her work.
"I have 46 pregnant teen moms in Harare, all less than 17 years. They need scans. It costs US$25/scan. I can't afford it. But I managed to get an ultrasound machine and a sonographer, for free. All I need is access to a room and electricity for the sessions," she recently posted on Twitter.
"This is not right. These are babies having babies," she added.
Mlambo said impediments to safe delivery in the country were religion, patriarchy, the economy and mere apathy.
"It's a melting pot of reasons why at the end of the day women die. It's not one thing. As RhoNaFlo we try to navigate under the prevailing environment. We make sure that the young girls give birth without losing their lives," she said.
Mlambo's days are usually hectic.
Sometimes she receives a call that a woman or girl is in labour, but doesn't have transport to go to the hospital and she must quickly find a solution.
"There was this other day when I bumped into a woman who was in labour in the Harare central business district's downtown and we rushed her to hospital. We deal with random situations even though on Wednesdays we go to Hopely for our outreach programmes and Fridays, Epworth," she added.
Follow us on Twitter @NewsDayZimbabwe
Related Topics