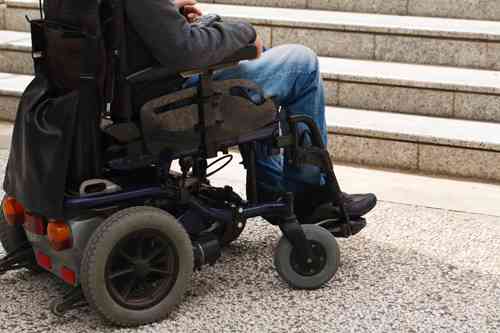 ZIMBABWE's civil society organisations have pleaded for the inclusion and integration of people with disability (PWDs) in electoral processes, including the on-going delimitation exercise.
Data on PWDs' political participation is scarce.
According to the United Nations Flagship Report on Disability and Development, the limited available data shows an "extremely low" participation and representation of people with disability, especially women in political leadership roles.
The limited information on persons with disability's participation in electoral processes has triggered complaints over lack of access to PWD-friendly electoral materials and facilities.
This has seen many PWDs losing confidence and the right to vote.
Speaking during a stakeholders workshop facilitated by the Zimbabwe Election Support Network in Kadoma last week, Albino Trust of Zimbabwe programmes officer Tadiwa Marimbe said comprehensive voter registration should continue in communities to help capture the nature of disability and the assistance required during the polling day.
"There is a need to promote disability-targeted voter registration drives and community mobilisation to ensure no one is left behind," Marimbe said.
She said most people with disability were unable to participate in electoral processes because they lacked identity documents.
"There is need to ensure that all those who need IDs access them easily and timely."
Marimbe also bemoaned the recent hike in election observer fees saying this had the potential to stifle PWDs participation.
"High observer accreditation fees by the electoral management body will reduce meaningful engagement and active participation by PWDs in the electoral process as observers noting the strong link that exists between disability and economic vulnerability.
"The violent political environment makes it difficult to have PWDs as observers based on self-defence and security reasons that are compromised due to their nature of impairments," she added.
Meanwhile, other interest groups representing women and youths also demanded inclusivity in electoral processes.
Follow us on Twitter @NewsDayZimbabwe
Related Topics