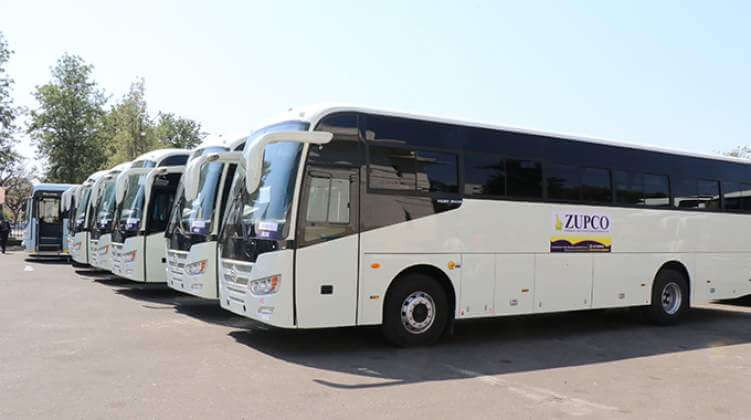 ZIMBABWE'S largest public transport service provider the Zimbabwe United Passenger Company (Zupco) has more than doubled its fares.
The price review, however, comes after government reduced fuel prices and introduced a cocktail of measures which it said would help stabilise the local currency.
In a statement released on Monday, Zupco announced an increase on all routes effective today.
"For buses, fares for routes between 1-20km will cost $300 or US$0,50 up from $140. $400 or US$0,75 from $180 (21-30km), $550 or US$1 from $220 (31-40km).
"For commuter omnibuses; fares for routes between 1-20km will cost $400 or US$0,75 from $220 (and) $550 or US$1 up from $260 for 21-30km routes," the statement read.
Zupco acting chief executive Everisto Madangwa said: "I can confirm that we have increased our fares, but I will get back to you as to why we are seeing these hikes."
Economist Brains Muchemwa said: "The rising prices reflect the deep-seated inflationary pressures that are still strong in the economy and will most likely remain elevated in the foreseeable future.
"While there is no magic pill to stop inflation rising, commitment by authorities to further curtail unproductive printing of money and raising interest rates to levels that deter speculation will set the foundation for stabilising prices in the medium to long-term."
Economic analyst Gift Mugano said: "Inflation is currently at 285% and prices of things continue to go up. This is because Zimbabwe is still going through chronic inflation despite government's reports of stabilisation and Zimdollars making recommendable gains. What could be happening is a hold on in terms of the runaway of the exchange rate nevertheless Zupco as a business enterprise has to brace itself against external shocks and internal forces by increasing fares."
Follow us on Twitter @NewsDayZimbabwe
Related Topics