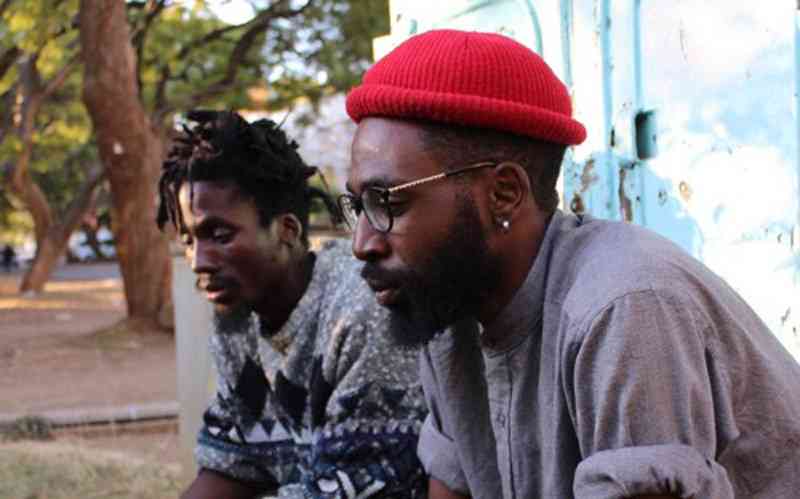 Zimbabwe's Afro-electronic ensemble Bantu Spaceship/s will this year make the line-up for the upcoming South African MTN Bushfire festival in eSwatini.
Several other acts from across the world will join that country's largest multicultural festival which will run from May 26 to 28.
Bantu Spaceship/s is an electronic and hip-hop duo of Ulenni Okandlovu, a vocalist and songwriter from Bulawayo and Joshua Chiundiza, DJ and producer from Harare. The duo presents a hybrid sound, merging electro, hip-hop and rap, with mbaqanga, imbube, sungura, jit, chimurenga and other Bantu music styles.
Specifically borrowing elements from their Ndebele and Shona heritage, the duo blends two of Zimbabwe's most dominant cultures into one foretelling and uncharted soundscape.
However, this year's festival will be headlined by a women line-up led by South Africa's Sho Madjozi, the Afro-Cuban-French twins Ibeyi and Angolan singer Pongo.
Other top women acts on the line-up include South African afro-pop star Ami Faku, Lesotho's Maleh, eSwatini's Velemseni as well as rising talent iYA.
Stogie T, Black Motion, Sima Mashazi, Louis Mhlanga, Schalk Joubert, Albert Frost, Jonno Sweetman and Jack Parow will also form part of the line-up.
Over the years, the festival has been known to combine a mix of top names with lesser known up-and-comers from around the globe. This year's line-up is shaping up to be no different.
A press statement from the festival, organisers said Bantu Spaceship/s will bring their Afro-electronic sounds, while the highly respected Mozambican band Ghorwane will celebrate their 40th anniversary at MTN Bushfire with their own blend of traditional music and Afro-pop.
"Haitian performer Vox Sambou also tackles social issues, in Haitian, French, English, Spanish and Portuguese, with a mix of hip-hop, Afro-beat, jazz and reggae, while from the United States, veteran honky-tonk musicians The Divebombers showcase their 'toe tappin', knee slappin', foot stompin' good ol' American music with top-level guitar playing."
This year, MTN Bushfire will also have internationally renowned Zambian-born Malawian stand-up comedian living in England Daliso Chaponda, who shot to fame on Britain's Got Talent, also forming part of the comedy at the festival.
Bantu Spaceship/s will be launching their self-titled debut album next Friday (March 10) — on digital platforms and vinyl. The first single off the album Don't Break, the third song on SoundCloud tracklisting, was released in December last year. Featured on the album are the voices of jazz pianist Thandi Ntuli, South African DJ Kid Fonque and sungura guitarist Sam Mabukwa, among others.
Okandlovu told the IndependentXtra that the album "Bantu Spaceship will have listeners embark on a journey. A journey that feels like you are being taken through a portal into another time, Afrofuturism. The rhythms give you a sense of the past, while you also sense the future with all the synth sounds".
Writing on their Instagram account, MTN Bushfire said: "Feel the fire and experience the diversity and cultural fusion of this year's developing line-up, with 15 countries and four continents represented so far, with so much more to come . . . Prepare to be thrilled by circus performances, comedy, poetry, and many more family friendly activities!" — iol
Related Topics