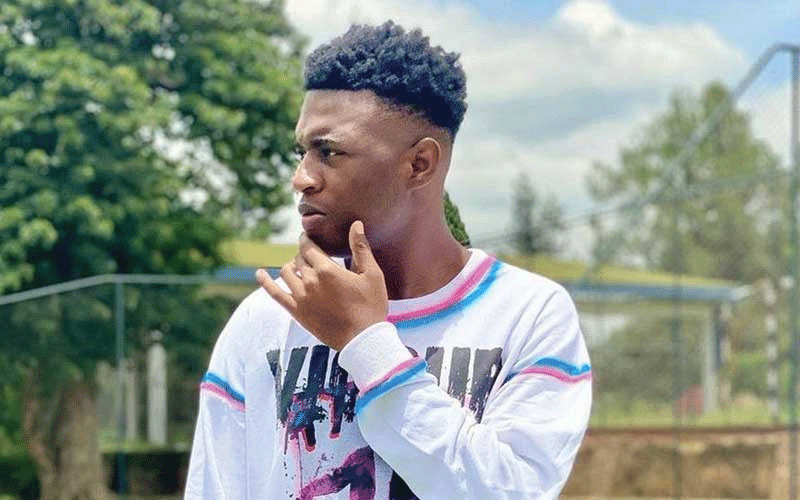 Children at Zimbiru school in Mverechena were in for a treat last Saturday when hip-hop artist Voltz JT and his entourage made a visit and donated an assortment of stationery and goodies.
The school, situated in the peri-urban residential area of Domboshava, 27 kilometres north of Harare. It offers early childhood learning, primary and secondary education.
The young learners, were overjoyed and appreciative of not just the presents they received, but also the opportunity to hear and see one of their favourite musicians singing in person. They, in turn, also got an opportunity to perform some of his songs while he listened.
The Chitungwiza-based artist, real name Nkosilathi Sibiya, fuses Western trap sounds with indigenous Shona lyrics.
The youthful rapper has a number of singles under his name and last year released a 10-track album titled Life of Muvhimi.
"As an artist, I am accustomed to this reciprocal arrangement where you are compensated for performances or even appearances. Sometimes it feels like an obligation and that you are not really giving back," Voltz JT said.
"In this situation, though, we chose to commit ourselves and came of our own free will. I had a chance to stand in front of a classroom and not on stage because these kids don't attend shows, they don't have the chance to see us live. It felt different from other commercial endeavours that we engage in. I believe that my influence on these young children has been greater than what we accomplish while performing."
The Ignite Youth Organisation (IYO), a youth-focused organisation, structured games and exercises for the event as part of their Ignite Hope Programme, one of their long-term initiatives that provides positive and transforming experiences, activities and courses that support and inspire young people.
The goal, according to Christopher Shoko, who is head of programmes officer at IYO, is to raise servant leaders who are able to give back to their communities.
iHelp Technologies, a tech company that offers innovative and technology solutions to individuals and corporates, also contributed a portion of the donation comprising of exercise books, pencils, crayons, colouring books, plastic and khakhi covers.
Founder and CEO, Munyaradzi Edson emphasised the value of participating in charitable endeavours.
The school's athletics club rising star, Ruvarashe Chinyanda, received a huge boost when Tadzie Madzima, the director and founder of IYO, offered to cover her tuition fees indefinitely. She has been missing classes because of non-payment of school fees.
Related Topics