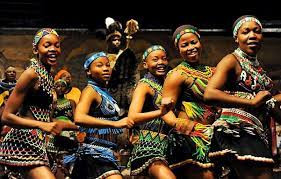 ZIMBABWE is a multi-cultural country that has a rich and diverse cultural heritage that is portrayed through its traditional music and dances.
Local traditional music is heavily reliant on the use of instruments such as the mbira (thumb piano), ngoma (drums) and hosho (rattles).
Zimbabwe's traditional music genres are just as varied as the ethnic groups inhibiting the country.
The Shangwe have Jichi, the Kalanga have Amabhiza and the Ndau are identified by Muchongoyo, while Mbakumba, Jerusarema and Shangara are respectively usually identified with the traditional music of Makaranga, Zezuru and Korekore shona-speaking communities of the Mashonaland region.
Amabhiza, Amantshomane and Isitshikitsha are associated with the country's Ndebele-speaking communities.
In appreciation of her rich culture, songstress Whitney Matiyanga says she is pursuing traditional music in an effort to uphold the Zimbabwean culture through music.
Speaking to NewsDay Life & Style, the award-winning Matiyanga said traditional music has been her source of inspiration to convey different social challenges faced by many people in the society.
"I have seen it important to pursue music genres that are inspired by our culture. Traditional music helps people to easily understand the social ills that we will be preaching against," she said.
"My latest 10-track album titled Ubuntu (Hunhu) tackles social issues which affect an average person on a daily basis. The issues include the importance of peace, unity and child welfare, among others."
Matiyanga said after releasing Ubuntu in September last year in China, she has decided to bring it to Africa for her fans when she tours South Africa soon.
"I am happy that there are some brands that will be sponsoring my album launch tour in South Africa. I will be taking Ubuntu to my fans in South Africa this February and March," she said.
"I might be a known mbira artiste yes, but on this album, I have diversified and mixed it with different genres like gospel, reggae, jazz and Afro-pop. It is a mixed bag from my usual sound."
Related Topics