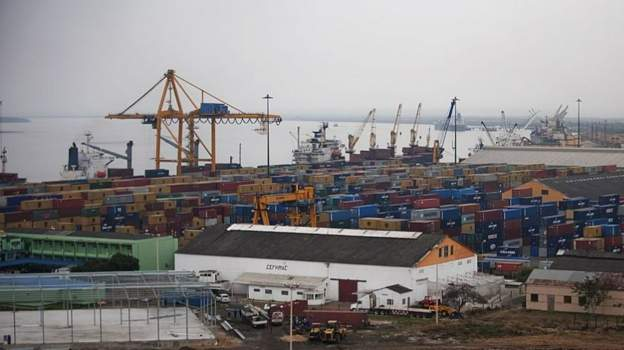 Mozambique's Beira port has been closed as as tropical cyclone Freddy approaches the nation's southern region.
Beira is the second-largest city by size in Mozambique by population and its port sits on the mouth of the Pungwe river, that runs to Zimbabwe.
In a statement, the port's operator said all indications point to the probability of the cyclone affecting the city.
Operations will resume once the weather conditions improve, Cornelder de Moçambique said in a statement.
"We appeal to our customers who may have trucks that are on route to the port of Beira to stay in safer places until the weather conditions improve," it added.
Schools have been closed in the areas thought to be in high risk, mainly in the coastal provinces of Inhambane and Sofala.
Strong winds are being witnessed in areas where the cyclone is expected to make landfall by Friday noon local time.
Related Topics