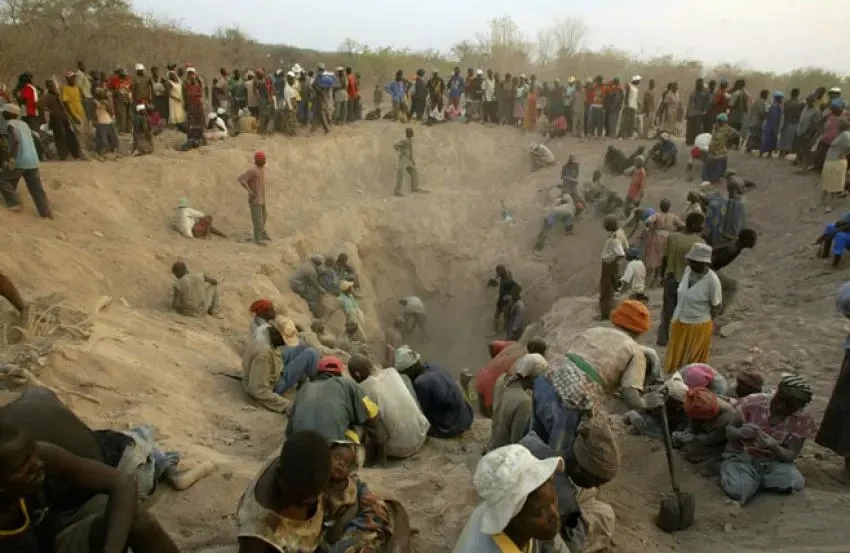 COMMUNITIES living close to Chiadzwa diamond fields will forever regret their proximity to the wealthy claims.
Like other mineral explosions across Africa, violence and bloodshed beset Chiadzwa once soldiers were unleashed to protect the area following an influx of panners in 2006.
Soon, what looked like an answer to poverty-stricken villagers mutated into a true case of a resource curse.
Villagers were killed, and all forms of rights abuses were reported.
In the midst of the rush to sniff out diamonds by thousands, with trigger happy killers holding their ground, the late former President Robert Mugabe came to his senses.
Chiadzwa, like the rest of Zimbabwe, was battling one of Africa's worst economic and food crises at the time — there was no way force and harm, even bloodshed — would deter hungry villagers from claiming theirs. Mugabe realised that instead of sitting on the fence as villagers orbited in harm's way, instruments giving communities access to their birth right had to be developed. This is how a sovereign wealth fund and community empowerment trusts were set up.
Yet today, Mugabe's plan to fight poverty through empowerment has flopped. Diamonds have done little to ameliorate Chiadzwa's problems. And villagers are angry. Instead, villagers have watched in distress spirited efforts by elites to shift their diamonds to big corporations. For them, it is the right thing to do. This is where they can easily share the spoils. The planned acquisition by the publicly owned Zimbabwe Consolidated Diamond Corporation (ZCDC) of 33% shareholding in Great Dyke Investments (GDI) is one such self-enrichment scheme.
The tragedy is President Emmerson Mnangagwa has left vultures to decide what the poor communities want. As tradition has demonstrated, they will line their pockets first before, if ever, thinking about what they see as "riff raff". Should the ZCDC/GDI deal sail through, US$400 million of public funds would be transferred to clever birds — the rich.
It will then be used to prop up their fortunes, at the expense members of the Chiadzwa Community Share Ownership Trust, which works with ZCDC to see how diamonds earnings can build roads and other infrastructure.
This is why before Mugabe was toppled in 2017, he had chased away private capital out of Chiadzwa to make way for ZCDC.
Today, and in many ways, Chiadzwa is angry. Villagers are watching the well-oiled make frantic efforts to transfer what belongs to them to GDI. There is no guarantee that they will get a fair share of the wealth once ZCDC buys into GDI.
The rich will use all sorts of excuses not to declare dividends and keep everything to themselves.
There are no assurances that this manipulation will not be at play once GDI kick starts its US$3 billion platinum operation in Darwendale using their money. It is a deal that must not just sail through without serious considerations on its merit to Chiadzwa, and Zimbabwe.
On this one, Mnangagwa must demonstrate true leadership.
Related Topics