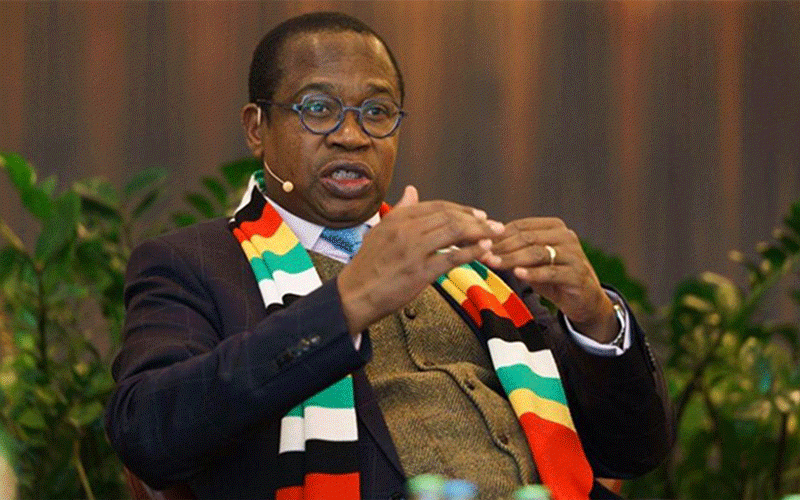 MINISTRY after ministry and the majority of government departments are all fervently lamenting over the measly allocations they received in the country's 2023 National Budget which was presented by Finance minister Mthuli Ncube last week.
The latest ministry to grieve over the obviously inadequate funding from government is the Foreign Affairs ministry, which has indicated that its piece of the national cake will hardly last six months and a sizeable chunk of it will be gobbled up by outstanding debts from 2022.
Commenting on the $81,8 billion they were given against their initial bid for $110,3 billion, Foreign Affairs ministry secretary James Manzou said: "The allocated budget may be affected again by exchange rate fluctuations and new recruitments of staff at the newly established missions. As we continue with our engagement and re-engagement efforts, the foreign travel allocation, being the major cost driver under this item will consume the greater part of this budget item. The operational expenses for our diplomatic missions are also catered for under this vote item."
He also told the Parliamentary Portfolio Committee on Foreign Affairs that rentals and operational expenses were generally increasing in foreign missions "because of the current global economic depression and the Russia-Ukraine war". And more critically he noted that Zimbabwe must "be up to date with payments of its subscriptions to international organisations as this allows Zimbabwe to fully participate in these international groupings", to obviously bolster its re-engagement agenda with the international community.
The other day the national police force was wailing that its paltry budget allocation was not enough for it to provide adequate security during next year's general elections, which is, in our view, quite a disconcerting and bloodcurdling revelation.
The cries by ministries and government departments should be cause for serious concern to us all because it has become a worrying trend over the years that the Finance ministry fails to fulfil bids made by ministries and departments.
Also disquieting is that over the years ministries and departments never receive all the money they are allocated, albeit it being barely enough to sustain their operations. Added to that is the disarming fact that more than half of the national budget is taken up by an astronomical civil service salary bill, yet government is not taking action to reduce its workforce by at least half. We wonder why it retains such a huge workforce which is hardly adding value to an economy that keeps going south each passing day.
It is quite obvious that Zimbabwe is not realising enough revenue to sustain itself because there is just too little productive work taking place across the board in both the public and private sectors. What can one really expect when the country's economy is so informalised that it is a marvel that the Zimbabwe Revenue Authority still exists.
Under the circumstances, we propose that Ncube and his colleagues at Treasury should regroup and craft drastic measures that force everyone to work for the betterment of this country. To start the ball rolling, they should table a proposal to cut the government workforce. Government should then create a conducive environment for the private sector to thrive and absorb those offloaded from the civil service. In the meantime, those who survive the government chop should be optimally utilised to drive government's National Development Strategy 1.
Related Topics