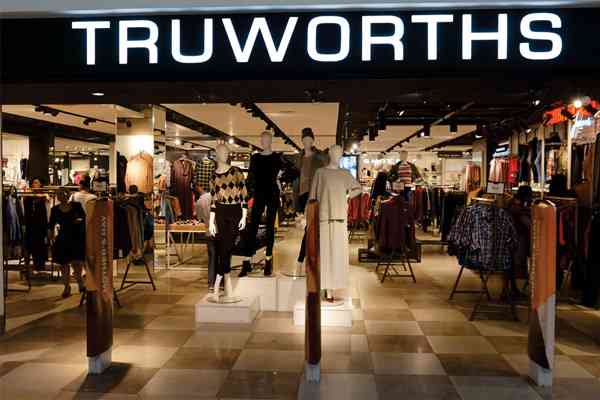 TRUWORTHS Limited chief executive officer Bekithemba Ndebele says the local textile industry is too decimated to benefit from the African Continental Free Trade Area (AfCFTA) as over 90% of formal manufacturers have shut down.
The AfCFTA is a free trade area encompassing most of Africa which was established in 2018 by the African Continental Free Trade Agreement.
Under AfCFTA, countries that manufacture goods can enjoy import and export benefits.
In an interview with NewsDay Business, Ndebele said the local industry was decimated and could not benefit from the AfCFTA arrangement.
"As we stand, the clothing industry cannot benefit from any exports because it's actually decimated. It is closed. You know this country historically used to be very strong in terms of clothing manufacturing. In Terms of AfCFTA regulations, you can only bring what you make. You can't import from China then export," he said.
"Your clothing and textile industries are good forex earners and offer high employment opportunities. You create jobs because they are labour-intensive industries. In Bulawayo, the bulk of industry manufacturers was textiles, but does it exist today? So, do we become part of AfCFTA?"
He continued: "We are only left with one manufacturer of formal trousers and one suit manufacturer in Matabeleland. The guys who used to do Wrangler are gone. We have lost 90% of formal clothes manufacturers in the country."
After dollarisation, Ndebele said things slightly improved, but later got worse.
"On shoes, almost all of the big shoe manufactures have gone out of the country. In terms of ladies' wear, we only have two companies, the rest are now just small companies. If I want Denim today, I have to import it, if I want a men's short, I have to import," he said.
Back in July 2022, restrictive pricing around the widening gap between the official and parallel forex rates led to the firm closing three of its outlets in Harare's central business district.
Resultantly, this restrictive pricing led the clothing firm operating its business on a 65% and 35% cash and credit basis, respectively, moving away from relying on six-month credit purchases.
Ndebele said the firm now had to import although it sells on credit owing to textile manufacturers leaving the country.
"The impact is you have to rely on imports. We rely on importing and have to sell on credit, your cash cycle is at least 4-6 months. You have to put up cash upfront because you can't get foreign lines of credit. We have a problem with an illiquid banking system, where do you get the funding in a situation where there is no international line of credit?" he asked.
"No manufacturers want to give us anything on credit. They manufacture, ship your goods when you would have paid cash upfront. We then have to put them in the store here for you to pay over six months. So, we have broken the whole value chain," he said.
Ndebele said Zimbabwe has to take a cue from Rwanda and Ghana who banned imports of second-hand clothes to protect local products.
Related Topics