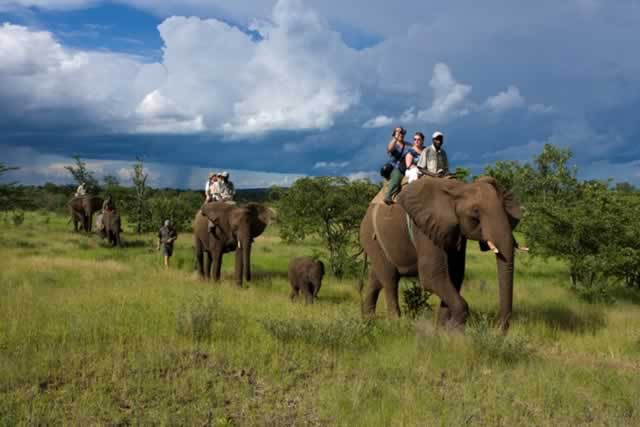 The journey we have travelled so far was to tighten the loose joints that should bring about lasting brand equity for all enterprising businesses. This was not meant to be the end but foundation of a new perspective. Where brand management is then done focusing on specific sectors of our local and global economy. These include manufacturing, agriculture, mining and tourism.
My point of view is the tourism sector should be regarded as a low hanging fruit, especially for our home grown entrepreneurs. We have a comparative advantage to maximise both at a national and enterprising level. Only through effective branding can this be achieved.
In this edition we direct our brand management to SMEs who are operating in the tourism sector. This has been referred to as the concept of destination branding at a broader level. However, it is high time we narrowed it down to tourism SMEs branding.
It has been said in a thousand of sources that most SMEs face infant mortality due to poor management and strategic marketing. Here we try to demystify that global worldview through reconfiguring the branding of SMEs in the tourism sector. There are many SMEs operating in the Zimbabwe tourism destination ranging from accommodation to travel and resorts (most of them not visible enough as brands).
Their growth has been curtailed due to socio-economic and political upheavals that affected almost every sector of the economy and nation at large (which is a story for another day). Today we want to inaugurate the concept of branding/rebranding of SMEs in the Zimbabwean tourism industry. This can be appreciated as a reconstruction/recovery strategy where Zimbabwe destination brand image has been negative in some source markets over the past decades. Rebranding tourism sector is mainly spearheaded by massive negative media publicity about the operating landscape not being safe for touristic activities. Since a destination is built from strategic synergies and contributions by every small to big business in the sector there is need to revisit the drawing board. Such that the needed positive brand identity and recognition springs from our own home-grown SMEs (before we think about bigger engaging other global brands and franchises). Yes we can do it.
Tourism operators' branding is a valuable tool for visibility through promises that relate to the endowments of a destination (whether man-made or natural). That's why Zimbabwe "A World of Wonders" in a ZimBho trajectory. It should, therefore, extend to the knowledge of what to sell/not to sell in specific markets (as represented by our SME brands). Of course, that is why it has been a strategy/re-strategising either to focus west or east. In the same practice our SMEs in the sector should come up with novel brands that talk positive reputation, identity and perception from the endowments of our ecology. That is what the most highly paying tourist is looking for, not a copy and paste of other nationalities. It must be done with maximum caution to avoid losing originality and uniqueness. That way we strike a balance of both material and immaterial experiences from what we have, not borrowed from others.
In past editions we looked at some generic/common brand elements that can be applied by any type of business regardless of sector (still do in the tourism enterprising). Here we go further to tourism business specific brand elements as we start this exciting journey. What many SMEs in the sector see and think of are the traditional scenic views, wildlife, hotels, lodges and so forth. These are a bit tired offerings/elements to sell uniqueness since they can be found anywhere else. Remember that a brand should be unique so as the elements selling that brand. Why not emphasise on our culture and heritage (of course now we can see offering of traditional cuisines/dishes around). We should go further to find some of those never imagined by our own and others. There is need to build a story from those that make the destination stand out above the rest, assisted by effective and contemporary marketing communications. In this digitalised global village, it is imperative that we consider the most followed digital communication tools for tourism marketing.
Our SMEs operating in the tourism industry should know that charity begins at home as a sustainable development and environmental practice. This is one of the trendy ways of uplifting brands. The reason being the global tourist is now patronising establishments and places that are compliant to sustainability/green issues. Our systems and practices should create a supportive ambience of being in harmony with nature, recycling of waste, use of biodegradable packaging, solar energy and so forth.
People matter most in this industry as they are the ones who directly influence the desire to consume or not buy at any given time. The brand craftsmanship in this sector should be more human/people-centred (unlike the manufacturing sector where machines and technology can improve efficiency and brand visibility). Here the voice, dress code, smile and hospitality all speak of a progressive brand. I urge our SMEs in this sector to invest more in adequately equipping a well-motivated employee as a source of their brand excellence. Even with us being on the record of being a hospitable nation, there is need to take a step further and revisit all the broken dots for real human resource motivation/engagement towards branding in the age of entrepreneurship.
Music/jingles have been another source for not only entertainment, but talking a brand for this industry. The imagined/fantasies of the prospective markets is reflected in the words and rhythms that are acoustically fine-tuned. Our traditional and contemporary local music has the power to uplift brands of our SMEs too. That is when we combine both audio and video to talk/demonstrate what we offer and is unique to us. Remember seeing is believing, yet our services as tourism operators are invisible. Even our websites have to include moving graphics as it also turns the service characteristics into tangibility and visibility.
Lastly whatever designs, images, pictures and displays on our selling toolkits should be in high definition (HD) to add on to quality since it is more of a perception (even with the adage that quality lies in the eyes of the beholder). It is not only about having a perfect colour spectrum, but one that attracts and showcases reality. Remember there comes a time for a moment of truth. So don't lie/over-exaggerate by not matching reality on the ground with the projected displays. Otherwise, it will be a deliberate brand extinction through misrepresentation. This is just the beginning as other future editions will deepen the gauge. I leave you to self-introspect as we take off.
Dr Farai Chigora is a businessman and academic. He is the head of Business Science at the Africa University's College of Business, Peace, Leadership and Governance. His doctoral research focused on business administration (destination marketing and branding major, Ukzn, SA). He is into agribusiness and consults for many companies in Zimbabwe and Africa. He writes in his personal capacity and can be contacted for feedback and business at fariechigora@gmail.com, WhatsApp mobile: +263772886871.
Related Topics