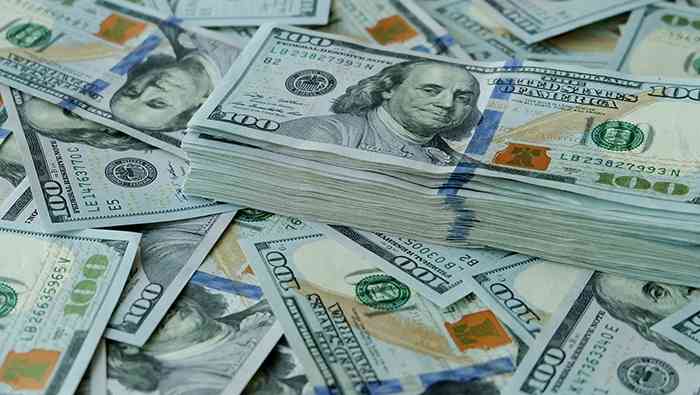 RESEARCH firm Fincent Securities says there is a real chance the United States dollar will be withdrawn from the market even before the 2025 sunset period.
However, Fincet warned of negative consequences to formal businesses if that happens.
Zimbabwe's current laws allow for the greenback to be used until 2025.
But President Emmerson Mnangagwa has, on several occasions, threatened to place it out of circulation.
"Although the government legislated the use of the US dollar until 2025, the question remains, what is going to happen after 2025? Are we going to see the use of the US dollar being banned through the issuance of another statutory instrument like in 2019?" Fincent said in its latest Zimbabwe post-election report.
"The local currency will remain in place with more efforts being made to make it more acceptable. There is a real threat of the US dollar being withdrawn even before the 2025 sunset period."
It added: "This will have negative consequences to formal businesses, which will not be able to sell in hard currency. However, in the informal sector the US dollar will continue to exist without inhibitions.
"Without access to (the) US dollar from their trading operations, the formal businesses will have to look to the official channels for foreign currency. This will significantly limit their capacities."
Fincent said the government was likely to seek more control of the currency through the monetary policy.
In addition, the research firm said the country's ability to sustain a fully dollarised economy is doubtful, with the Reserve Bank of Zimbabwe (RBZ) governor John Mangudya on record saying the country has no capacity to sustain a fully dollarised economy.
This is despite the economy having dollarised itself, with 60-75% of transactions in the economy being US dollar denominated.
"Furthermore, there is going to be another addition to the currencies used as a medium of exchange with the RBZ introducing the gold-backed digital tokens for transactions, known as Zimbabwe Gold (ZiG)," the report said.
"There is uncertainty on the success of this initiative as most of the population questions the existence of actual gold at the RBZ to back this token and the existence of infrastructure in the banking system."
Fincent, however, said the economy is expected to continue functioning as a dual US dollar-Zimbabwe dollar system, with most economic activities conducted in greenback.
Informal markets and sectors like fuel predominantly operate in US dollar cash, leading to a parallel dollar economy outside the formal banking system.
"The Zimbabwean government is expected to encounter ongoing difficulties in managing the dollar cash economy, as traditional tools like interest rate policies and monetary instruments prove to be ineffective in this context," it said.
"Most US dollar cash is held outside of banks, with an estimated US$2 billion being kept by the public at their residences. This situation restricts the central bank's control over the movement of US dollar in circulation."
Related Topics