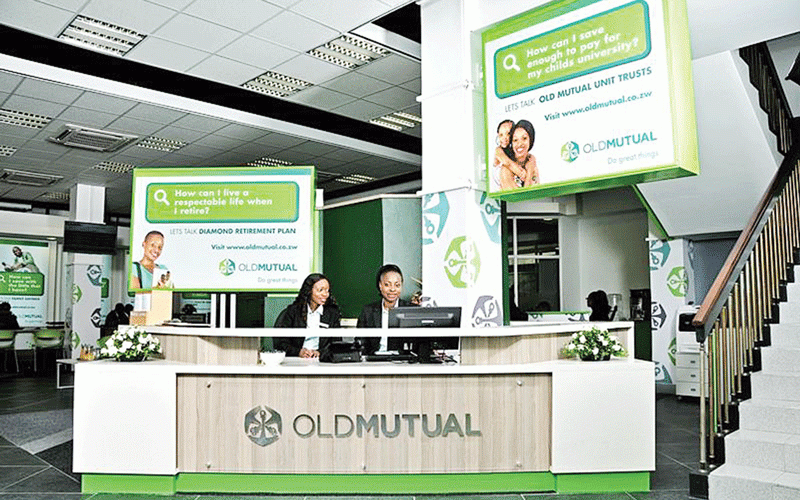 DIVERSIFIED financial services company, Old Mutual Limited (OML) says its Zimbabwe business is likely to face socio-political risks aggravated by the forthcoming harmonised elections.
Zimbabwe will hold elections to choose three candidates — presidential, House of Assembly and council — later this year, which many analysts feel may unnerve investors. Traditionally, Zimbabwe's elections have been characterised by violence and electoral disputes, which end up weakening market confidence on the economy.
"Socio-political risk continued to heighten in several countries exacerbated in Zimbabwe and Nigeria by upcoming elections," the financial services giant said in its financial results for the period ending December 31 2022.
In Nigeria, elections have since been held, leading to a change in leadership.
The concerns come at a time when the company revealed that its Zimbabwe operations have eroded its earnings due to currency volatility.
Last year, the Zimbabwean dollar depreciated significantly against major currencies, including the South African rand.
The decline meant that the South Africa-based OML's headline and adjusted headline earnings for 2022, while better than 2021, were partially offset by its Zimbabwe business unit.
"Headline earnings is higher than adjusted headline earnings, as adjusted headline earnings exclude earnings from operations in Zimbabwe, adjustments in respect of equity and debt instruments held in life funds as well as the impact of restructuring," OML said in a statement last month.
In January, a Morgan & Co report said Zimbabwe should desist from political violence in pre-and post-election period.
It said should violence return as Zimbabwe heads for polls, gross domestic product (GDP) growth will end this year at 2,5%, which is far lower than government's 3,8% forecast.
"An analysis of past events in Zimbabwe indicates that it is very likely to experience some level of political violence in 2023," Morgan & Co said.
"Political violence towards and during polls has always been a big issue. The 2018 presidential elections were marked by incidents of violence. There was also abundant evidence of the suppression of freedoms…in addition, the government (in 2019) ordered a partial internet shutdown, and mobile and internet service providers were ordered to bloc citizens from social media sites," it added.
Morgan & Co said anticipated episodes of violence will compound an already "tricky" outlook, whose trends will be determined by how Zimbabwe handles tailwinds of a difficult 2022, which was marked by rampaging inflation, aggressive policy rate hikes and a stubborn black market.
"The stakes are high, and politics will have a strong impact on the economic direction of the country," Morgan & Co said, as it gave hints on how stock market investors must behave in 2023.
Related Topics