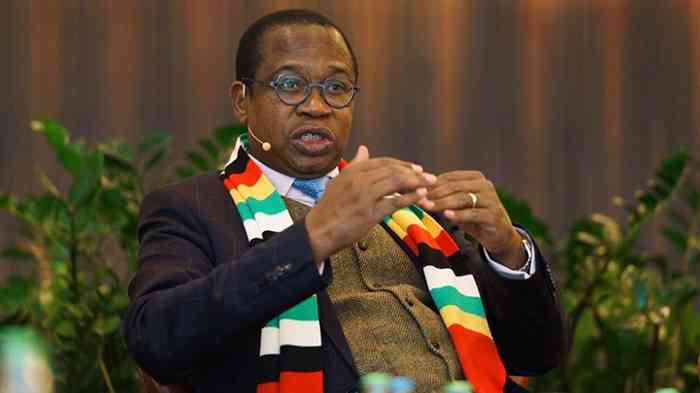 ZIMBABWE'S industries this week slammed government's move to drop domestic currency indexed inflation rates and swing to the blended consumer price index (CPI).
In an analysis of annual inflation trends released on Monday, the Confederation of Zimbabwe Industries (CZI) warned that Finance and Economic Development minister Mthuli Ncube's decision – the third such move in about 15 years - would have grave consequences on the economy.
Under pressure from rampaging annual inflation and rocketing prices, Ncube early this month issued Statutory Instrument (SI) 27 of 2023, which directed the Zimbabwe National Statistics Agency (Zimstat) to stop tabulating the figure based on domestic currency price movements.
This week, the CZI said it was important to run with both Zimbabwe dollar and US dollar indexed CPI.
In coming up with a blended rate, government will use on a weighted average of goods and services priced in Zimbabwe and US dollars.
But industrialists argued that financial statements were being prepared in Zimbabwean dollars, which is the base currency.
"US dollar is now the dominant currency in Zimbabwe's money supply and over 75% of spending is now in the US dollars," the CZI said.
"As the proportion of US dollar expenditure continues to increase in the Zimbabwean economy, blended inflation will be under control, since the US dollar is a stable currency. However, blended inflation is of no significant use for economic agents who are holding Zimbabwean dollars and US dollars and want to make decisions on what to do with the holdings.
"It is prudent for Zimstat to publish inflation figures separately as Zimbabwean dollar and US dollar inflation, as this would go a long way in business planning for the future," it noted.
Before Ncube swung to blended inflation, the rate had slowed to 229,8% in January, from 243,8% in December 2022.
The blended rate came through at a double-digit figure of 92,3%.
Still, it remains the highest such rate in the region, and among the world's worst.
"As a result of SI 27 of 2023, for February 2023 only the blended inflation rate was reported by Zimstat. This was totally unanticipated and has serious negative implications on the economy," the CZI said.
"In general, all statistics, including inflation rate, are published so that they are used in different areas by stakeholders.
"The blended inflation is based on the proportion of purchase transactions in the economy that take place in the two currencies. However, for households and consumers, the key factor is the proportion of their income that they earn in the two currencies.
"For households and consumers to be able to tell whether the value of their incomes is increasing or decreasing they need to know the inflation rate of each currency in isolation. "For accounting purposes, International Accounting Standard 29 requires that all businesses with the Zimbabwean dollar as their functional currency publish inflation adjusted accounts and this will require an official Zimbabwe dollar inflation rate.
"If such is not available how will businesses with the Zimbabwe dollar as their functional currency comply with the requirements of the standard?" it said.
Authorities have played around with the inflation rate twice before, as they battled to give a good picture of Zimbabwe's economy.
At the height of Zimbabwe's economic crisis in 2008, government banned the publication of inflation, as year-on-year rates galloped.
The rate ended at 500 billion percent in December 2008, according to the International Monetary Fund - the same year Zimbabwe's currency collapsed.
The collapse forced government to give a greenlight for the use of multi-currencies in 2009.
In August 2019, Ncube directed Zimstat to suspend the publication of inflation rates, as he tried to manage significant surges, which had been triggered by changes brought about by the end of a decade long multi-currency system.
On both occasions decision-makers had to rely on internally generated rates, which lacked uniformity, and ultimately complicated entire decision-making processes.
This week, the CZI said accurate inflation rates helped companies in making informed borrowing decisions.
It said accurate rates were also important in helping industries gauge if policies would be making an impact on the economy.
Related Topics