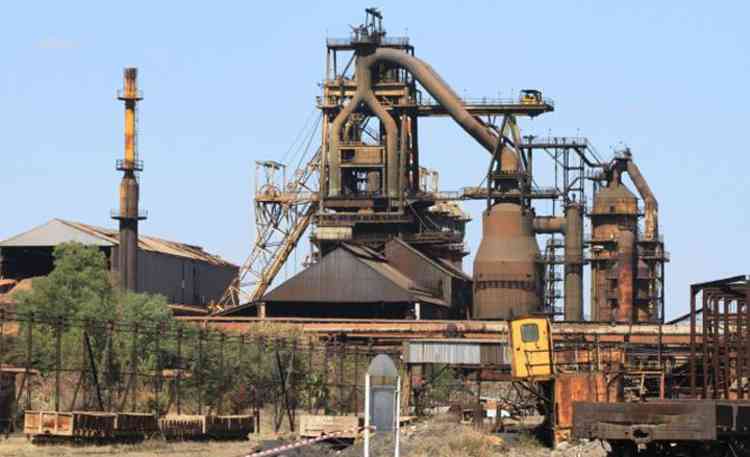 A TRUST that campaigns for pensioners' rights has petitioned Parliament to slap insurance powerhouse, First Mutual Life (FML) with receivership over outstanding payments to former Ziscosteel workers, who have struggled for six years to access their savings, businessdigest can report.
In a seven–page petition submitted to the Parliamentary Portfolio Committee on Finance and Economic Development, the Zimbabwe Pension and Insurance Rights Trust (ZimPIRT) slammed FML for expending on "hefty executive perks" while turning a blind eye on requests by "people who saved for their old age".
FML chief executive officer Douglas Hoto told businessDigest yesterday that his firm was ready to make the pay outs, but the Zisco pension fund did not have enough money.
The listed insurance giant is in good financial health, according to filings to the Zimbabwe Stock Exchange, where it trades its stock. But ZimPIRT wants radical action to help it push for the suspension of FML's board and executive, and make way for payments through an independent panel.
The Ziscosteel Pension Fund has been operating for 63 years. With a staff compliment of up to 3 000 at its peak, it was one of Zimbabwe's most lucrative funds.
About 6 000 ex-workers are under consideration for pay-outs. Members of the fund served for an average 30 years, according to the petition. ZimPIRT said the fund's war chest was transferred to FML by the government, which controls almost 100% shareholding in the troubled business.
Once southern Africa's largest integrated steel operation, Zisco collapsed under the weight of plunder and corruption over a decade ago. Today, its Redcliffe operation — once a source of national pride — has been relegated to piles of mangled steel and disintegrating assets. ZimPIRT queried the government's role in the fund, which operates under the stewardship of an independent board of trustees. But a claim made by only 20 of the members totalled US$3 million.
"It is submitted that the portfolio committee should establish how much was released to FML at 1:1 (US$1:ZW$1)," ZimPIRT general manager Martin Tarusenga said in a petition, which is dated February 3 2023.
"Apart from the money released to FML as apparent government debt to the pension fund, FML as administrator, underwriter, custodian and investment manager should have significant amounts of the Ziscosteel Pension Fund, accumulated from member contributions and investments since the fund was set up in 1945."
He pleaded with the committee to establish how much FML was holding in trust for the workers.
"We submit to you honourable (members of parliament) that it is expedient that FML be put under judicial management if pensioner benefits are to be honoured sooner. This is because Ziscosteel pension fund pensioners, indeed pensioners from other pension funds, will not be paid their pension benefits as long as current FML management and attendant board of directors are in place," Tarusenga added.
ZimPIRT wants immediate payments from FML in order to avoid destitution "by people that saved for their old age".
"FML does have the capacity to begin immediate payment of these pensions considering the hefty perks paid to its management (while refusing to honour the pension payments)," Tarusenga noted.
The petition showed that members of the pension fund had approached the regulator, the Insurance and Pensions Commission (Ipec) and the Ministry of Finance, with no solution for six years. Tarusenga demanded full explanations from Ipec and the government detailing why they had refused to cooperate in the Zisco case.
"Further it is submitted to this portfolio committee that it is an anomaly and a breach of good governance principles and practices that officers in these institutions stay on in roles that they can't execute as per the then prevailing Act, when pensioners are being wronged and not getting their rightful pensions on time," he said.
"The issues can be dealt with adequately by an independent inquiry. Members of such an inquiry should transparently be appointed. Such an independent inquiry should exclude key officers at First Mutual Life, at Ziscosteel company, at the pension fund board of trustees, and at Ipec and Finance ministry, to the extent the key officers intricately involved as pensioners were refused their due benefits for over six years.
"Indeed, it is recommended, in good governance, that these officers temporarily vacate their offices until the inquiry is completed, in order to remove any potential obstruction of justice," Tarusenga added.
The FML CEO, said: "Government assumed the Ziscosteel debt. They paid ZW$39 million (about US$44 000) "into the fund". There are about 6 000 members of the pension fund at Zisco. We went to Zisco workers and calculated the benefits. It came to about ZW$26 500 (about US$30) for each member. The board of trustees rejected it and approached the parliamentary committee.
"As FML, we are simply administering the fund. If the money comes today, we will pay. Our business is to pay benefits once members accept. We have not refused to pay members of the Zisco pension fund, they have refused to be paid. Why would we refuse to pay?" Hoto added.
FML has invested the funding that it has into the Guaranteed Fund in order to preserve value and the portfolio. As at December 31, 2022, the value of the money was ZW$403 million (about US$460 000), official figures showed yesterday.
Related Topics