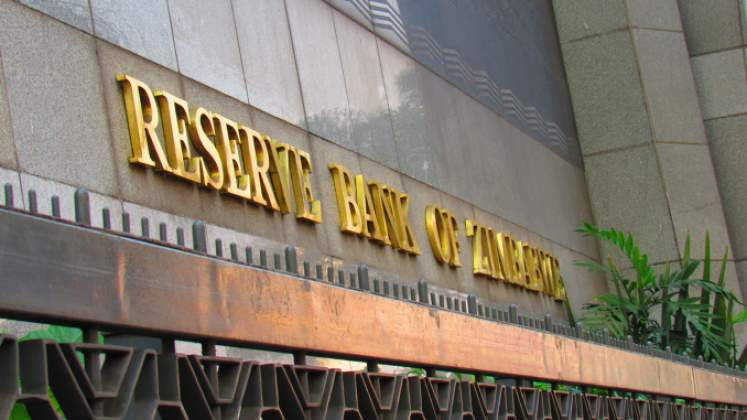 THE Reserve Bank of Zimbabwe (RBZ) and the Postal and Telecommunications Regulatory Authority of Zimbabwe (Potraz) have ordered Econet Wireless Zimbabwe (EWZ) to limit clients buying excessive amounts of bulk airtime in local currency owing to speculative practices by some subscribers, the paper can reveal.
Some of the EWZ subscribers have recently received emails from HOT Recharge Comm Shop (Pvt) Ltd, the country's largest airtime and data recharge firm, notifying them that their ability to bulk buy local currency airtime had been restricted.
This comes as some EWZ subscribers were spending huge amounts of money on bulk airtime in local currency then selling it for United States dollars. They would then convert those proceeds for local currency to buy more local currency airtime in a cyclical process.
Due to the disparities between the official and parallel forex rates, the gains made by this arbitrage were over 50%.
RBZ governor John Mangudya confirmed to businessdigest that the bank, together with Potraz, had instructed EWZ to limit massive bulk airtime purchases as it believed it was an avenue for massive speculation.
"You are right and that is the position. See, it (airtime) is under national payments systems. All payments, movements of money in Zimbabwe, fall under the National Systems Payment Act of Zimbabwe of which mobile money is money and all that money is regulated by that National Systems Payment Act which is administered by the Reserve Bank under the financial markets," Mangudya revealed.
"So, when we do limits and other such actions it's not because it's outside our experience; it's part of our mandate as mobile banking is banking and mobile banking is part of our financial inclusion strategy. The installation of bulk airtime involves money so Potraz and Reserve Bank both regulate the companies (mobile operators) with the flows of money. They come to us, we discuss and agree all in good faith."
Mangudya said the instruction is part of measures to instill discipline in the market and ensure economic stability.
"Their users are all doing it (bulk airtime speculative practices) in bad faith. So, it's not about the company; no, the company is doing everything in good faith and doing good business but the users now are the ones who are buying airtime speculatively, are the ones who are responsible. We would be trying to control indiscipline," he said.
Airtime is being targeted for speculative purposes by parallel forex dealers due to the voice and data mobile revenue being generated daily.
During the second quarter, daily voice and data revenue was ZW$190,65 million (US$513 936,81) and ZW$166,37 million (US$448 485,01), respectively, as both revenue heads earned mobile operators ZW$17,35 billion (US$46,77 million) and ZW$15,14 billion (US$40,81 million).
According to sources, EWZ bulk buying clients were purchasing airtime amounts of ZW$1,5 million (US$2 387,77), ZW$2 million (US$3 183,69), ZW$3 million (US$4 775,54), ZW$30 million (US$47 755,49), ZW$60 million (US$95 510,98), and even ZW$150 million (US$238 777,45).
Potraz deputy director general Alfred Marisa confirmed that the authority was working together with the RBZ but that the central bank was taking the lead on the issue as it involved money.
"The matter is under the purview of the RBZ…Potraz approves tariffs but does not set limits on bulk buying of airtime. Charging of products in USD is also under the purview of the RBZ," he told businessdigest.
In an email exchange seen by businessdigest, Hot Recharge explained to its client that there were EWZ restrictions on local currency airtime.
"Dear customer. Econet is limiting the amount of ZWD airtime available to Comm Shop per month and we have almost met their limits," Hot Recharge said.
"Please kindly contact our support team before making payments for Econet airtime so that we can ensure we can provide you with the required services in the period needed. USD Econet and other networks Zimbabwe dollar products are not affected. We sincerely apologise for any inconvenience caused."
Upon further investigation, inside sources told the paper that EWZ had flagged several airtime bulk buying clients on its systems whose purchases were irregular.
"Some guys buy in Zimdollars; let's say from ZW$2 million every month, sometimes, ZW$2,5 million (US$3 979,62) or ZW$3 million or ZW$1,5 million depending on where they are located. But, there are some that sometimes buy ZW$2 million then the next month buy ZW$30 million and the next month ZW$60 million and even change this purchase to ZW$150 million so they change," a source told businessdigest.
"They were flagged to say those are the ones who are fuelling the black market, so anyone who was flagged on that part by the authorities (Potraz and RBZ) and on the EWZ system, the authorities said EWZ should find a way of not selling to them as they were not selling to people but rather using the airtime for speculative purposes."
The source added that there are some guys on the EWZ database that are allowed to buy bulk airtime in Zimbabwe dollars and it's only those doing it for speculative purposes which were flagged.
"The authorities said that EWZ should make those flagged buy in US dollars because the percentages are the same and commissions are the same," the source revealed
EWZ posted revenue of ZW$32, 45 billion (US$261,67 million) and ZW$30,78 billion (US$248,2 million) from the telco's voice and data and internet services, respectively, in the company's financial year ended February 28, 2022.
Related Topics