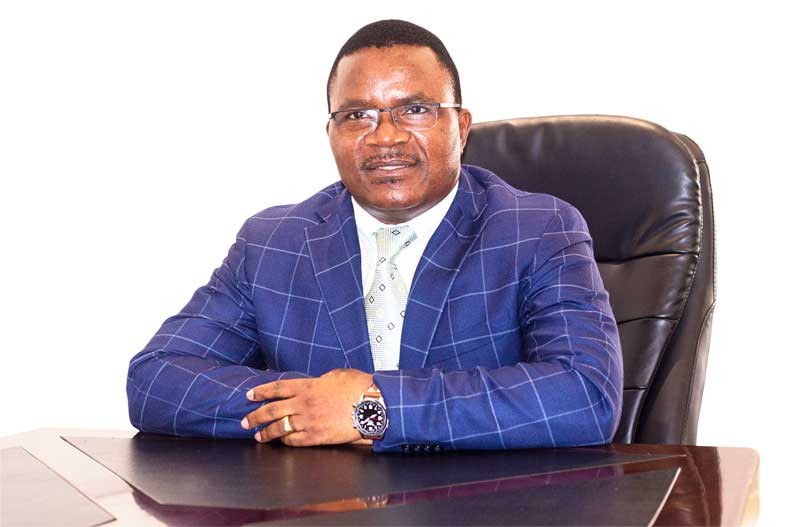 ZIMBABWE'S state controlled gems miner says it is combing through alternative markets for diamonds, as it battles to outfox a devastating global embargo that has forced it to hand out products for a song.
Mark Mabhudhu, chief executive officer (CEO) at Zimbabwe Consolidated Diamond Company (ZCDC), told businessdigest this week that along with the search for markets, fresh exploration programmes had been lined up to locate new gems and expand the operation.
He said exploration was due to commence this quarter, continuing into early 2023. ZCDC was created out of controversial shutdowns of seven mostly foreign mines, including Chinese firms, who were shown the door in 2016 as anger brewed over protracted plunder claims.
But it has been blocked out of global markets under international embargoes rolled out by the European Union (EU) and other western powers at various intervals in the past decade.
In 2008, security forces attacked defenceless illegal miners in Zimbabwe's diamond fields to secure sole state control.
Western powers responded by declaring Harare's gems "blood diamonds".
Mabhudhu, who spoke exclusively to businessdigest, said his campaign would sweep through markets like Dubai and Israel to clinch deals that benefit Zimbabwe.
The country's own market is in its infancy. Mabhudhu said it was too small to absorb output from claims that many estimate to be holding 25% of global reserves.
"The market in Zimbabwe is very small," the ZCDC CEO told businessdigest.
"We reserve 10% of our production to local markets, which feed into small factories. About 90% of our diamonds are exported, and most of it is sold from here. But when people come here, they come with a condescending attitude. We are looking outside to places like Dubai, places like Antwerp in Europe, Israel and others where we can take our product," Mabhudhu told businessdigest.
Some estimates say as a result of international sanctions, the Minerals Marketing Corporation of Zimbabwe has had to forfeit about quarter of regular prices of raw diamonds.
Mabhudhu said the firm had invested significantly into tightening security at its operation.
"If diamonds are not secure, they get stolen," he said, speaking on the day dealers raided a gold mine near Bulawayo, spiriting away with about US$450 000 worth of product.
"This process provided assurance to everyone that there is no leakage at all," Mabhudhu said.
"We have new sites that we are going to be working on during this quarter into next year to increase production," he added.
Zimbabwe has campaigned vigorously to be allowed back to the international diamonds trading system. In October last year the ruling Zanu PF and 16 fringe opposition parties under the Political Actors Dialogue (Polad) requested the United Nations (UN) to help it resume international trade in diamonds.
Polad spoke strongly against embargoes after holding crucial meetings with the UN's Special Rapporteur on the Negative Impact of Unilateral Coercive Measures on the Enjoyment of Human Rights, Alena Douhan.
In a paper titled "Economic Impact of Sanctions on Zimbabwe" Polad slammed the West for abating Harare's meltdown by blocking "access to markets for Zimbabwe's diamonds sector" and precipitating "disinvestment, company closures and a currency collapse".
In an interview with the Zimbabwe Independent at the time, Polad chairperson for the economic thematic committee and Code president Trust Chikohora said Zimbabwe was being treated unfairly.
"We told her that Zimbabwe is not allowed to sell its diamonds on the international markets like Antwerp in Belgium," Chikohora said.
"We only invite buyers here when we conduct our auctions. Only a few buyers who are not afraid to have their names dragged into the mud come. We only receive about 30 to 40 of them. Because of low demand, prices are very low compared to what we would earn if we were to sell on the international markets. We are losing revenue.
"Remember that during the time when Obert Mpofu was the Minister of Mines they wanted to declare them 'blood diamonds'. But Zimbabwe is not at war. Mpofu had to fight hard," Chikohora said.
Related Topics