Inside Sport: Nothing is so far guaranteed
What we have not been told is whether the Zifa normalisation committee has spoken to these and the other players on their availability for the Warriors at this very crucial time.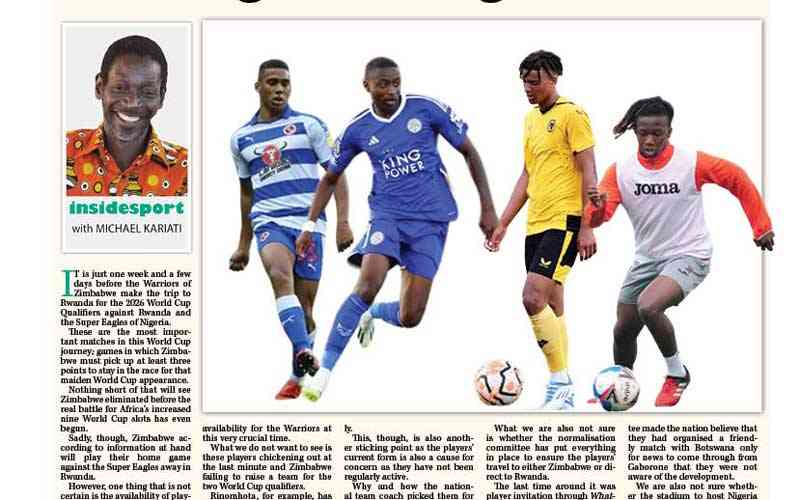 InsideSport: Are we all that poor?
This includes their home match against the Super Eagles of Nigeria which is coming on November 20, a week after playing against Rwanda.