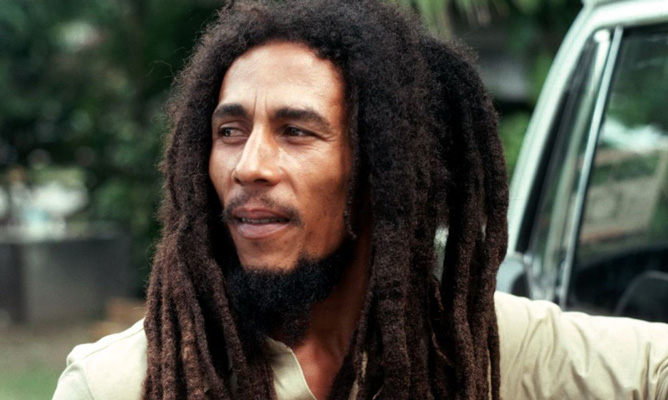 By Raymond Millagre Langa ARTISTS are encouraged to be committed to taking part in child policy issues so that they assist to spread information through their art, on protection of children from abuse, exploitation and other vices.
Children that are subjected to violence, exploitation, abuse and neglect are at risk of death, poor physical and mental health, HIV and Aids infection, educational problems, displacement, homelessness, vagrancy and poor parenting skills later in life.
In one of Bob Marley's songs, he uses the lyrics "every big man was once a small baby". This means that at one time we were all children, and we all passed through a stage of socialisation where the norms and values taught to us are the same values that we must also pass on to our children.
Artists have a role to play in processes that orient to child development; especially in mentoring the children into being conscious people that are aware of the reality and dangers of engaging in risky behaviours that may include drug abuse, early sexual debut, truancy from school, bullying and several other negations. The artist can be the driving force towards ensuring child protection which is an issue seldom looked at.
An important point of note is that there is no society that can survive without bearing children as they remain the focal point of future life that will later represent society's cultural, social, economic and political fabric.
We can never run away from the realities that children are necessary in life, and therefore society must be worried about their plight. Children are now exposed to challenges like child marriages and child labour.  While these vices are happening, the voice of the artist is silent. Artists must speak out against child labour and child marriages.
It is imperative for artists to mentor children to replace the old generation as future leaders in society. Children must grow into fruitful adolescents, youths and adults that are responsible citizens.  Most children in society are vulnerable now and artists must have interest in protecting them.
Artists must assist to nurture children's artistic talents as some talented children remain undiscovered as they are affected by poverty.  The country also does not have enough resources to assist children to pursue their dreams in the world of art.
Caregivers at homes for vulnerable children have been experiencing dwindling resources to adequately care for them and to support their artistic talent, while also protecting their basic rights to education, food, health, shelter and other rights.
Most vulnerable children suffer poverty and disease and this is piling pressure on caregivers who are failing to cater for the great number of children in those situations. There is need for artists to encourage crafting of policies that will ensure that children's issues are well financed and supported.  Artists have a lot of influence.  For instance, producing art that speaks against child marriages can be of influence in ensuring this vice comes to an end.
Inadequate care and protection of children affects the achievement of broader development objectives relating to child survival and health, education, economic growth and equity worldwide.  There is need for the artist to be a voice of change with regard to issues that orient to child protection.
Artists can bring to light issues like the number of girls and boys that die each year because of abuse, neglect or exploitation. It is of note that vulnerable children that survive into adulthood can be at a significant disadvantage, with many of them experiencing developmental delays, gaps in their schooling and mental and physical health problems due to their maltreatment. Their adulthood can also be chaotic.
The artists need to help society to be conscientised on the stigma, discrimination and diminished life chances faced by children who are abused, exploited and neglected.  Artists need to edutain the society on how this exacerbates inequity. Whilst the resilience of such children can carry with it some advantage for societies, in general these boys and girls are not able to contribute to economies and development to their full potential.
For the artists, child protection is essential for ensuring strong, flourishing societies; it is the foundation of child well-being that allows girls and boys to thrive, develop and contribute to their full potential.
The artist can actualise this through creating mentorship programs such as teaching children music, poetry and dance from a very young age while in the process, adding a twist of advice and mentorship with regard to issues that are beyond art.
Working with children is also a sensitive issue, and there is need for artists to desist from taking advantage of children by exploiting them. The artist has to be the purveyor of child protection.
If artists are involved in child protection and influencing the child policy context, children will grow up in resilient communities that can withstand the shocks of disasters and conflict.  They will be protected from violence, exploitation, abuse and neglect even in emergency situations. Girls and boys will be happier, safer and more able to develop to their full potential because they would have grown up in caring and protective communities and get the love and attention that human nature craves for.
Building a protective environment for children that will help prevent and respond to violence, abuse and exploitation is critical for the artist as they too can influence the child policy context.
This can be actualised through the artist  being active in  strengthening government and civil society organisations' commitment and capacity to fulfill children's rights to protection; promoting the establishment and enforcement of adequate legislation; addressing harmful attitudes, customs and practices; encouraging open discussion of child protection issues that includes media and civil society partners; developing children's life  skills, knowledge and participation; building capacity of families and communities; providing essential services for prevention, recovery and reintegration, including basic health, education and protection; and establishing and implementing ongoing and effective monitoring, reporting and oversight.
Artists must always remember that mentoring a child is developing the nation, ignoring a child is destroying the nation.
Raymond Millagre Langa is a musician, poet, writer, orator and founder of Indebo Edutainment Trust.  Follow Raymond Millagre Langa on Millagre Ray on Facebook and Instagram @Millagre Ray L, and email [email protected] and [email protected]
Related Topics