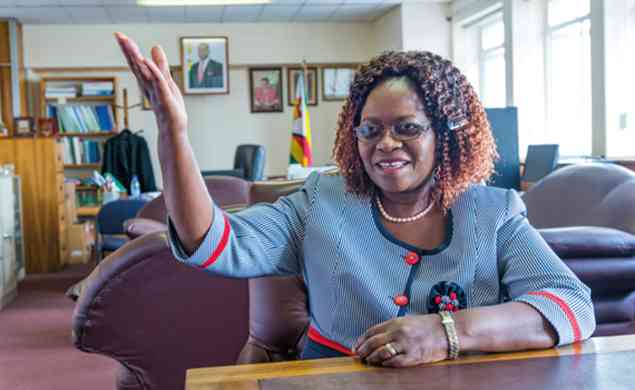 Auditor-general Mildred Chiri has released her annual reports and as per the norm, they reveal shocking abuse of funds and lack of accountability across government departments and parastatals.
Chiri has been consistent in exposing the rot in government departments, but nothing is ever done to address the issues that she always raises.
In the 2021 appropriation accounts audit report tabled in Parliament last week, she revealed that several ministries and government departments did not account for funds they received during that particular funding cycle.
Some of the ministries flagged by the report included those of Finance and Economic Development, Lands and Agriculture, Health and Child Care, Higher and Tertiary Education, Women's Affairs, Small to Medium Enteprises and Home Affairs as well as the Public Service Commission.
These key ministries did not account for their votes, the AG's report said.
The AG's report also raised a lot of issues that in a country where transparency is valued would see some heads rolling.
For instance, the Justice ministry was found to have gone for years without accounting and declaring dividends for two investments made using taxpayers' funds.
Chiri's report showed that the ministry bought 11 048 Colcom Limited shares, but the tax certificates cannot be located.
In 2007, the ministry invested in a private company called Pamberi/Qhubekani Investments, but the investment was not disclosed in the consolidated statement of public financial assets for the year ended December 2019.
Chiri said she feared that government investments might not be traceable and accounted for.
Her findings are quite alarming and we noted calls by parliamentarians such as former Finance minister Tendai Biti calling for the AG to be summoned to explain her findings, which included the fact that some ministries were failing to account for their budget votes.
It is high time parliamentarians took their watchdog role seriously by capitalising on the information that Chiri puts on their fingertips through the reports.
Zimbabweans must not wait for the AG to present another report next year to demand accountability.
One of the reasons the lack of accountability and outright theft of public resources continues unabated is that culprits are not being held to account.
The legislators must not end by summoning Chiri, but go further to demand answers from every government department and parastatal that was found on the wrong side during the audits.
It cannot be business as usual when money meant to support livelihoods ends up in the pockets of a few without any consequences.
Related Topics