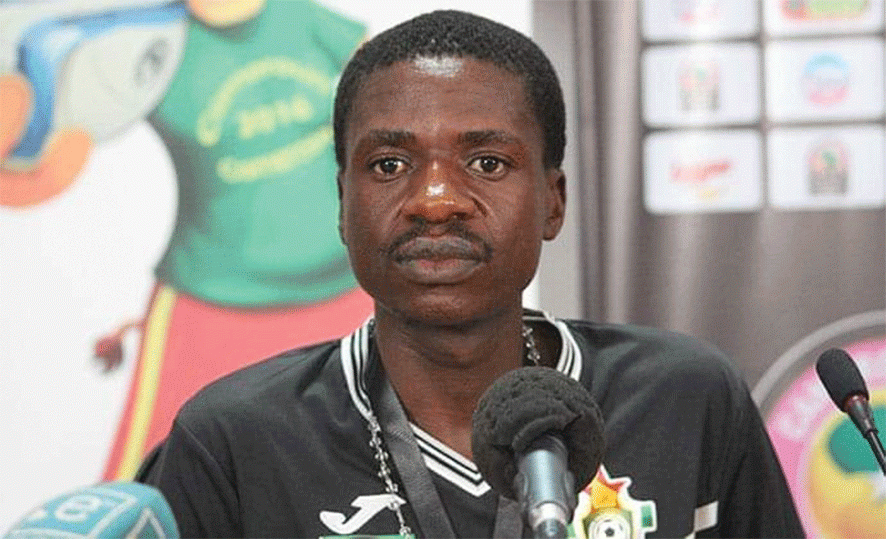 MIGHTY Warriors coach Shadreck Mlauzi is optimistic that they can put up a good show despite the limited time left to adequately prepare for the upcoming Cosafa Women's Championship in South Africa.
Mlauzi bounced back as the Mighty Warriors coach after his recent re-appointment and will guide the team at the tournament which will be the first competition for Zimbabwe women's side since the lifting of the Fifa ban in July.
The regional tourney is scheduled for October 4 to 15 and will see 12 teams battling for honours. Zimbabwe have been grouped with Namibia, Lesotho and Botswana in Pool C.
The top team in each pool and the best runner-up will advance to the semi-finals.
The team is expected to go into camp today ahead of the trip.
Mlauzi admits that they have a huge task ahead, considering that they have less than two weeks to prepare.
"We will maximise on the little time we have and we remain optimistic that we will be extremely competitive and do the nation proud," said Mlauzi.
There has, however, been an outcry following the exclusion of some foreign-based players following the announcement of the 25-member squad on Sunday.
Mlauzi said they have to start rebuilding the team by including younger players.
"The sentiments of the people are understandable, but we are building a team for the future. Everyone has their opinion on who should be in the team, but for now the ones selected will do the duty. Others will be given opportunities in future engagements since we are not closing the door on any foreign players or any talent that can represent the nation, we will reach out," said Mlauzi
"Going into this competition, we aim at playing very good football and inculcating a winning mentality, hunger and playing for honour of the nation."
The Mighty Warriors will play their opening pool match against Lesotho on October 6 before taking on Namibia and Botswana on October 9 and 11, respectively.
Goalkeepers
Cynthia Shonga (Harare City Queens), Lindiwe Magwede (Herentals Queens), Chido Dzingirai (Correctional Queens)
Defenders
Vimbai Mharadzi, Nobukhosi Ncube, Edeline Mutumbami (Chapungu Queens), Thelma Masawi (Platinum Royals), Purity Mgayi, Eunice Chibanda (Black Rhinos) Hazvinei Dhlakama, Mitchel Nyakatsapa (Harare City Queens),
Midfielders
Morelife Nyagumbo, Bethel Kondo (Faithdrive), Shyline Dambamuromo (Herentals Queens), Privilege Mupeti, Emmaculate Msipa, Daisy Kaitano (Black Rhinos), Ennerty Chemhere (Platinum Royals), Tanyaradzwa Chihoro (Maningi Queens), Peace Kanende (Coal Wizard),
Forwards
Maudy Mafuruse, Praynence Zvawanda (Herentals Queens), Rudo Neshamba (Harare City Queens), Patience Ndlhovu (Lozikeyi Queens), Christabel Katona (Black Rhinos Queens)
Related Topics