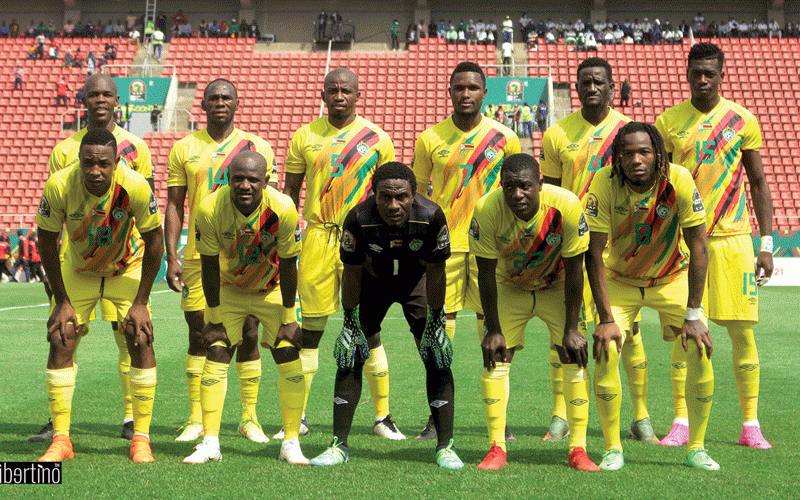 IT was a watershed moment for Zimbabwe last week after Fifa decided to lift the country's suspension from the international football family after close to 17 months in the wilderness.
And a few days later a football crazy nation which endured the pain of an agonising wait for Zimbabwe to return to international competitions is dreaming again after the Warriors were drawn in Group C alongside giants Nigeria and South Africa in the 2026 World Cup draw a couple of days later.
Other teams in the Group include Lesotho, Benin, South Africa and Rwanda.
With the qualifiers set to start in November there is still a lot of work to be done in terms of making sure the National Sports Stadium is ready to host international matches as well as to find the right coach and technical team to lead the bid for a maiden World Cup appearance.
But there is certainly a palpable belief that the current crop of Warriors led by the France-based pair of Marshall Munetsi and Tino Kadewere, Marvelous Nakamba who plies his trade in England and Jordan Zemura who has joined Italian Serie A side Udinese has what it takes to qualify for the World Cup.
The Zimbabwe National Soccer Supporters Association organizing secretary Romario Musekiwa is confident that Group C offers the Warriors a good chance of making the World Cup.
"I don't think it's a group of death. If it's a group of death Zimbabwe will be the killers in that group. You have to beat the best to qualify for the World Cup we just have to be prepared for Nigeria and Bafana," Musekiwa said.
"We have world class players doing quite well in big leagues such as Marvelous Nakamba, Mashall Munetsi and Jordan Zemura in Serie A. I think they can form a team that can challenge for World Cup qualification. On paper I think we have a stronger team than Bafana Bafana and Nigeria. It is also important that we build our team around young and upcoming players.
"As the fans, our duty is to rally behind the coach who will be appointed as well as get behind the teams which will have been chosen to play for the country. We also hope that the National Sports Stadium will be ready to host matches.
"It's good news that Sakunda have come on board joining hands with the government to refurbish the National Sports Stadium so that we won't be playing our home matches away from home," he added.
Only teams at the top of the nine groups will automatically qualify for the World Cup while four best placed runners-up will play in qualifying playoffs.
Fifa announced the lifting of the suspension and unveiled the normalisation committee in Harare on Tuesday morning.
It was an occasion attended by Minister of Youth, Sport, Arts and Recreation Kirsty Coventry who was the target of abuse and ridicule from critics and some sections of football stakeholders during the time when Zimbabwe was suspended.
Sports and Recreation Commission (SRC) board led by chairperson Gerald Mlotshwa, who took the initial bold stance of pressing the reset baton for Zimbabwe football by suspending the Felton Kamambo-led Zifa board close to two years ago, was also present.
Fifa was represented by Solomon Mudege while Ralph Nkomo stood in for Cosafa.
Sports minister Coventry, who was emotional during the event felt the suspension period was worth the while and has high hopes for Zimbabwe football.
"It was hard, it came at a certain cost that we already knew when we took the decision but to get to this final stage and agree on a way forward that is going to benefit us as a country 110%. It was worth it.
"And when we see our country, our soccer men and women winning regional and continetal tournaments we will say it was worth that small window of pain in order to achieve the success that we all want," she said.
Nkomo, who is an advisor to the Cosafa president welcomed the lifting of the suspension and revealed Cosafa's plan for Zimbabwe.
"From now onwards as Cosafa our dream is for Zimbabwe to take its rightful place in the region. If we get our act right our dream is to see Zimbabwe qualify for the 2026 Fifa World Cup," he said.
"Today marks the genesis of a golden era for Zimbabwean football. Please accompany us for the remainder of this journey. It promises to be exhilarating, rewarding, and fulfilling," SRC chairman Mlotshwa said in his speech.
Related Topics