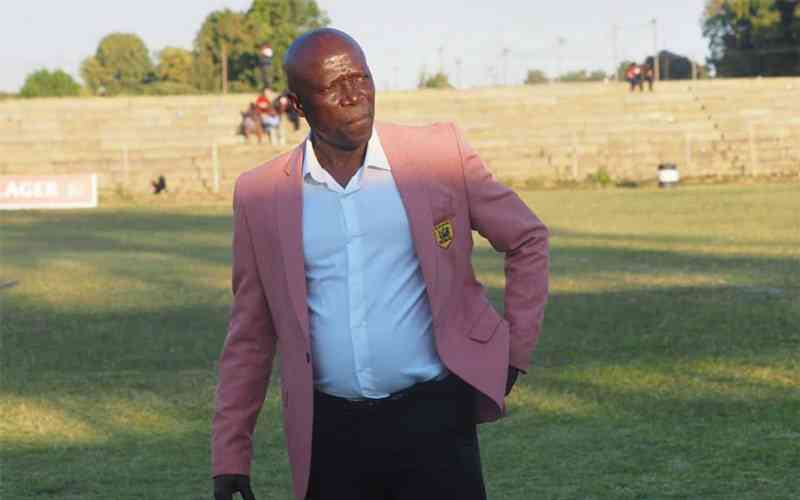 BLACK Rhinos coach Stanford "Stix" Mtizwa is optimistic that his team will soon begin to win matches after failing to win a game in five consecutive matches following a goalless draw against Herentals at Baobab Stadium on Saturday.
It was expected that Chauya Chipembere would struggle at the beginning of the season after losing no less than 13 players during the offseason break and having to assemble a completely new squad.
Their season got off to a bright start with a narrow 1 – 0 win over fellow army side Cranborne Bullets, but since then the team has struggled for results managing two draws and three defeats to sit 15th on the 18 team log standings.
The team lost to Highlanders, Caps United and Triangle, while they captured another point away at Bulawayo Chiefs.
Mtizwa was encouraged by the teams' performance last weekend.
"This game and the Triangle game at least we were getting into the 18 yard box so many times more than the other games. I am happy with that and we will be working now on finishing drills," the football legend said.
"I am not feeling any pressure because we are coming from a loss and now we have drawn. However, this was our home game so it was a must win. I am happy with the way these guys have performed and am worried with the fact that we are not scoring but at least we are shooting at goal. We hope to keep working on scoring drills and we hope we will come right.
"This is the time where we should be collecting points because in the second half of the season it will be tough. But we are going to work hard for that before the first round ends. We must make sure we are on a winning streak," he added.
Rhinos lost top players from last season such as the club's Player of the Year Farai Banda, Gareth Madake, Peace Makaha, Eli Illunga, Dennis Dauda, Tawanda Chisi, Keith Madera and Ashward Phiri, among others.
Madera and Ilunga followed former coach Herbert Maruwa, who joined Dynamos during the off season, while Madhake moved to Ngezi Platinum Stars.
The club also brought in a number of new players and among the new signings are Farai Mugunwa, Takudzwa Petros and Tatenda Kureti.
Rhinos also recalled Douglas Mbewe and Kelvin Chiripawako who were on loan at Cranborne Bullets, re-signed Gift Saunyama who was now at Herentals to add to other signings of Nelson Masanga, Darren Mutiwekuzunza, Valentine Katsande, Nigel Gezani, Shelton Mhaka and Clive Rundofa.
The army side travels to Manica Diamonds who are using Gibbo Stadium this weekend.
Related Topics